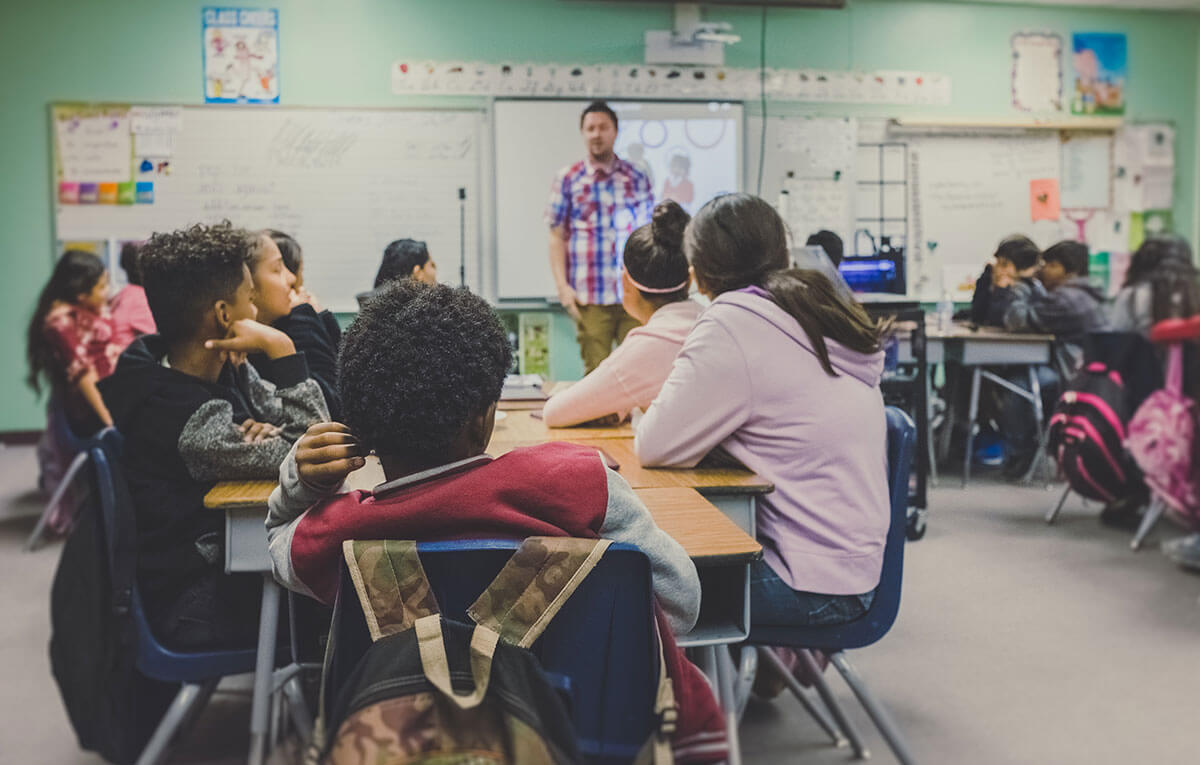 Like any story worth telling, this one started with two friends; a teacher and a developer. It is a story about a problem; one that was worth solving. That is, for themselves and for people like them. They wanted to give their little something back to the world that brought them up educated, knowledgeable and capable. In hope the world can enjoy an ever-evolving educational system, they set out to present their idea to the world.
The people behind DreamClass
Having worked for more than five years as an Associate Professor of Informatics and becoming a licensed Adult Education Trainer, Lefteris Trimintzios became a Professor for Vocational Institutions.
Apart from his teaching experience, Lefteris also took on some management matters to himself, such as creating weekly timetables and student grading; or other e-management related tasks. He did this long enough to understand that there was much room for improvement in school management and student management. And it was a set of problems in the daily routine of a teacher and a school manager that deeply troubled him.
School management problems
Teachers didn't have the tools to manage their classes and courses effectively. Information got lost in the noise of everyday management. Students didn't know what their weak points were, until it was too late. Parents wouldn't be notified in time, in case of an incident or if a scheduled (or unscheduled) meeting was taking place. School directors or managers were unable to measure performance, assess any situation effectively or evaluate teachers and students at the and of a designated period. The whole process was just about entirely performed with guesswork.
The game was afoot!
He decided to tell his friend, George Tesseris, all about it. And he did so in such detail that George related to the whole issue. Being a developer himself, George knew the two of them could do something about it. After all, George holds a M.A. in e-learning. During his postgraduate studies he designed and developed an educational software component that was compatible with or integrated to educational platforms. Such as those that are used to produce training material based on the SCORM standard. Come to think of it, George was absolutely sure they could do something about it.
The legacy of Diagramma
They set out to build a system that would bring school management and student management into the world of technology. And they did so, quite effectively, with a system they named Diagramma. Diagramma was used by private schools and cram schools to solve these problems, as best as possible. And it worked well for those that were willing to invest in some basic infrastructure to maintain in-house and, of course, spend the time to train their people on how to use it. There was a considerable learning curve involved. That created a whole new set of problems for Lefteris to solve.
Onwards, to DreamClass!
Lefteris and George started these great discussions about how a School Information Management System or a Student Management System should look like, in order for people to use it without problems. Technology had eventually caught up. They talked about it for long hours, troubling themselves about what people would find easy to use, how it could be made affordable, how they could rid themselves of the need for an in-house infrastructure. But more importantly, they had to think anew; what are the most troubling issues school directors, managers and teachers are faced with right now? After all, it was their chance to build something new, better, future-proof. And they finally got it!
What is DreamClass?
As soon as they finished their analysis, they decided to name their new endeavor "DreamClass". That's right! Just because when using it, you would build exactly that — the class of your dreams! The adventure was just getting started.
Fast forward to today; DreamClass is ready to sail and we are proud to see it getting a life of its own. Easy, affordable and cloud-based, it requires no infrastructure of your own to setup and maintain. No more complex installations with servers, expensive software licenses and constant maintenance. You just need an internet connection and your browser. DreamClass keeps your data secure and is accessible from wherever you are. Our early users have loved it and we're sure you'll do, too!
DreamClass is a School Information Management System that is here to make the world a better place. This should go without saying, but think about it; what better way to start, than improve the way our children are educated, helping small or great educational institutions offer their knowledge more efficiently, more cost-effectively and more widely? In other words, would you say no to better education with even lower tuition rates? We are hoping this will be one of the results of using DreamClass. And, of course, proper and timely communication among schools, parents and students is one other important requirement. That's so no time is lost, no effort goes wasted and everyone enjoys a considerably less stressful experience. Besides, learning should be fun and engaging; not troublesome. Right?
Why was DreamClass created?
With DreamClass, school directors or managers can run a tight ship. Having a precise record of all students and what departments, courses or classes they are registered to take, is a great tool on their belt. Knowing who is absent and informing their parents or guardians in a timely manner is very important.
Then, having immediate access to a student's progress and problems gives teachers a host of ways to talk to students, make suggestions and help them solve their problems. All that because… knowledge!
And why not take it a step further? Why not let teachers schedule meetings with parents and guardians without wreaking havoc on their teaching schedule? Why not let school doctors send notifications automatically in case of an incident? And why not send meeting notifications, progress reports and grade-books automatically "to whom it may concern"?
There's more! How many times did you have to get to school, only to find out the teacher was on sick leave or the school had to remain closed due to bad weather or some other unforeseen reason? Why not dispatch notifications to all parents and students beforehand? It might even help alleviate some of that morning traffic we all detest.
Managing a school is not easy and it's certainly not done with pocket money. School managers or directors need to be able to know the school's financial status and manage their affairs accordingly. Full access to tuition fees, outstanding payments, payroll details and much more are here to help them. Running a tight ship does not come for free.
Who is DreamClass created for?
We are all students; students of life, if nothing else.
DreamClass was made for all educational institutions alike. It doesn't matter if you're running a cram school, a college, a conservatory or a martial arts dojo. DreamClass is for you. Here are some examples of where you can put DreamClass to work:
University
College
Pre-school
Primary or secondary school
Graduate school
Institute of technology
Cram school
Language school
Sports association (any sport)
Conservatory
Dance school
Martial arts dojo
Arts school or college
Maker school (or hub)
Gym and fitness
Personal training
Yoga lessons
Self-improvement seminars
Self-defense seminars
Sailing club
It's only the beginning
Only the beginning, indeed! Well then, that's our story, and we have DreamClass to prove it. Now, we're anxious to welcome you to our family. We're sure you'll love it and we hope it will help you be more productive, more efficient and reduce your costs to the bare minimum. Besides, that's what our two founders aspired to when they set out to this great adventure!