Teacher Management
Have all your teachers' data gathered in one place. Easily assign teachers to classes and subjects, track payments and manage all related tasks with efficiency.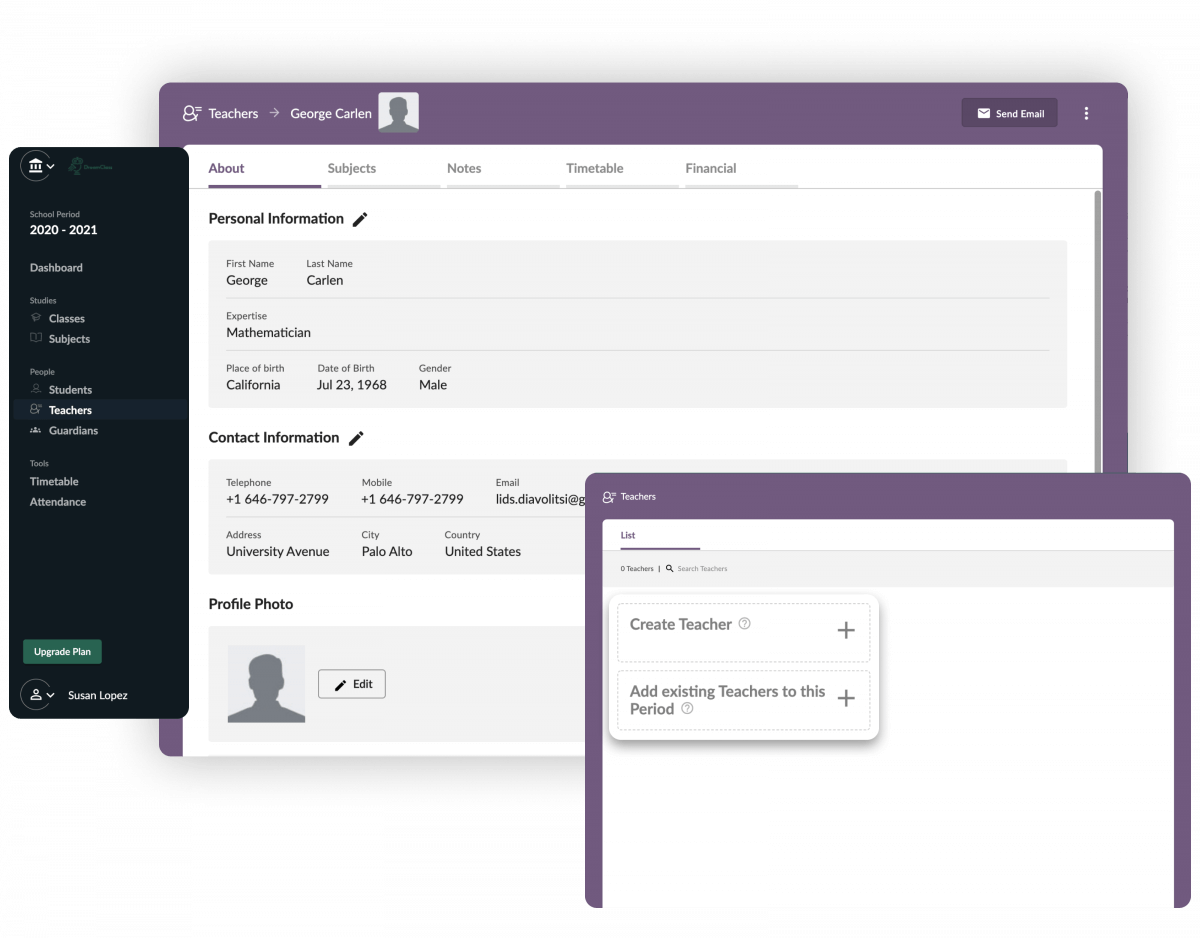 What is it about?
With DreamClass, you can manage all teacher-related processes in the most efficient way. You can easily register teachers to the system and add all their personal information. Once you do so, you are then able to orchestrate teacher management:
Easily assign teachers to the current school period's classes and teaching subjects.
Add teachers from past school periods to the current one, without double-entries.
Get an overview of classes and subjects assigned to them and monitor all respective processes.
Track all your teachers' payments, per school period, on the same screen.
Easily export and print teachers' data
Send mass emails to all teachers
Give your teachers access rights to the system and delegate tasks such as gradebook creation and management. You may also add them as administrators, with full access to all data, in case you have a team of teachers that share administrative tasks
Create shareable timetables and allow for teachers to view their own personalized timetables, along with changes made on them from their profile.
Key benefits
Help administrators save time, allowing them to orchestrate all teacher-related processes
Improve internal communication between secretary's office and teachers
Reduce paperwork, having all of your teachers' data gathered in one place
Release administrators from overhead workload, allowing teachers to independently perform teaching-related tasks.