Class Management
Build, organize and easily modify your curriculum structure online. Create a seamless representation of the classes, courses or training subjects offered, to support all the relevant administrative processes.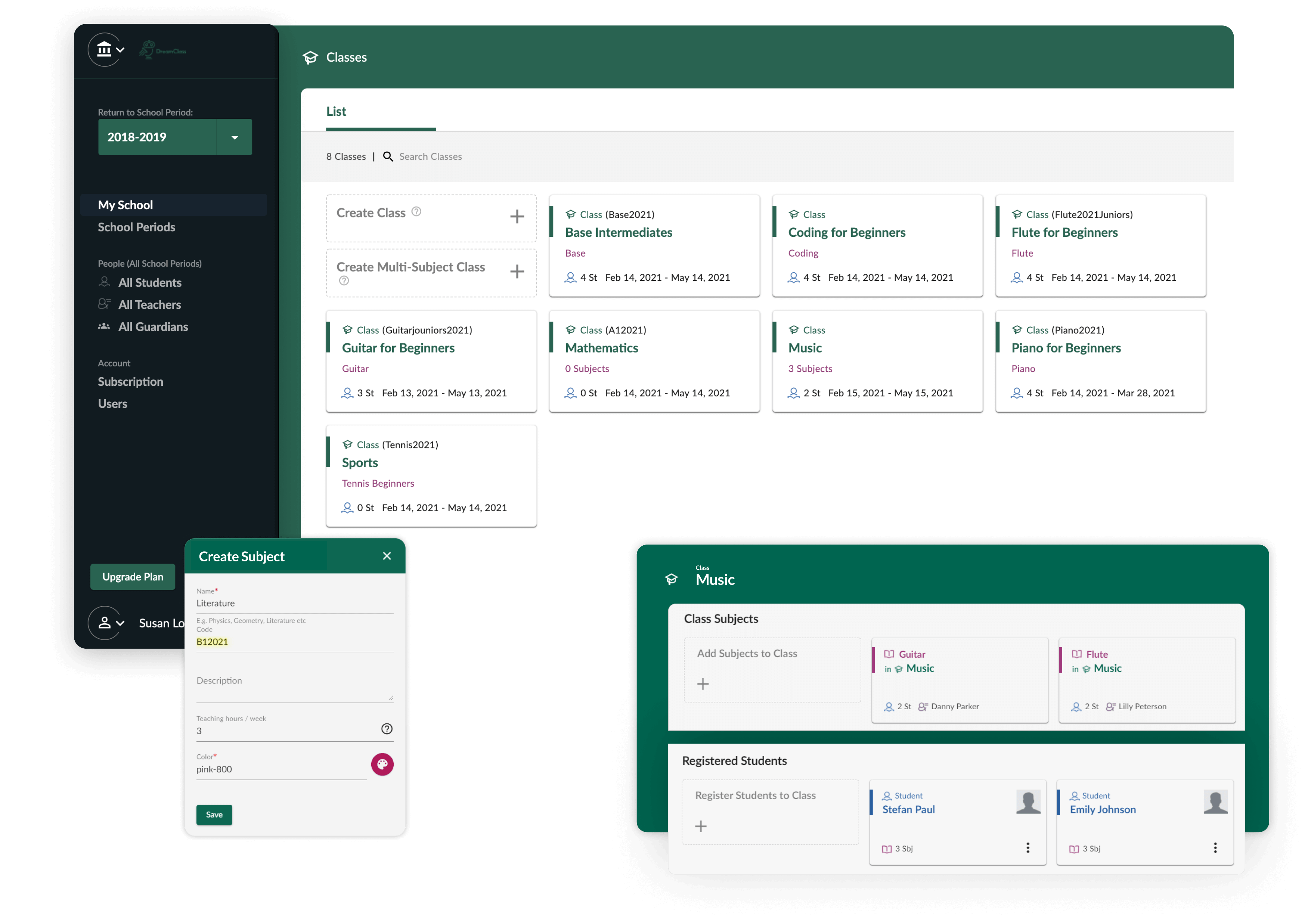 What is it about?
Fundamental school administrative tasks, such as curriculum design and management, become much more efficient with DreamClass. Without putting much effort, you can create an online representation of your school program. It only takes a few minutes of work and you'll have your curriculum structure ready to build upon and manage all related school operations. Classes and courses are represented as system entities, in a remarkably flexible way, allowing you to easily make modifications, based on your school's needs.
Group students to classes and subjects, based on your classrooms' capacity and teachers' availability.
Assign teachers to teaching subjects, give them controlled access and delegate related tasks, such as class gradebook creation, to them.
Map teaching hours with classrooms' capacity and teachers' availability.
Seamlessly adapt your curriculum, from year to year, to match your school's unique needs
Easily create and modify timetables, based on your curriculum structure and make them instantly available to teachers and students.
Key benefits
Improve efficiency on the majority of your school's administrative tasks.
Make smart decisions when building your curriculum, without compromising on flexibility.
Easily make adjustments and improvements on your curriculum structure, no matter how sophisticated it may be.
Eliminate paperwork.
Easily communicate curriculum changes and save administrators' time.
Improve coordination with teachers.