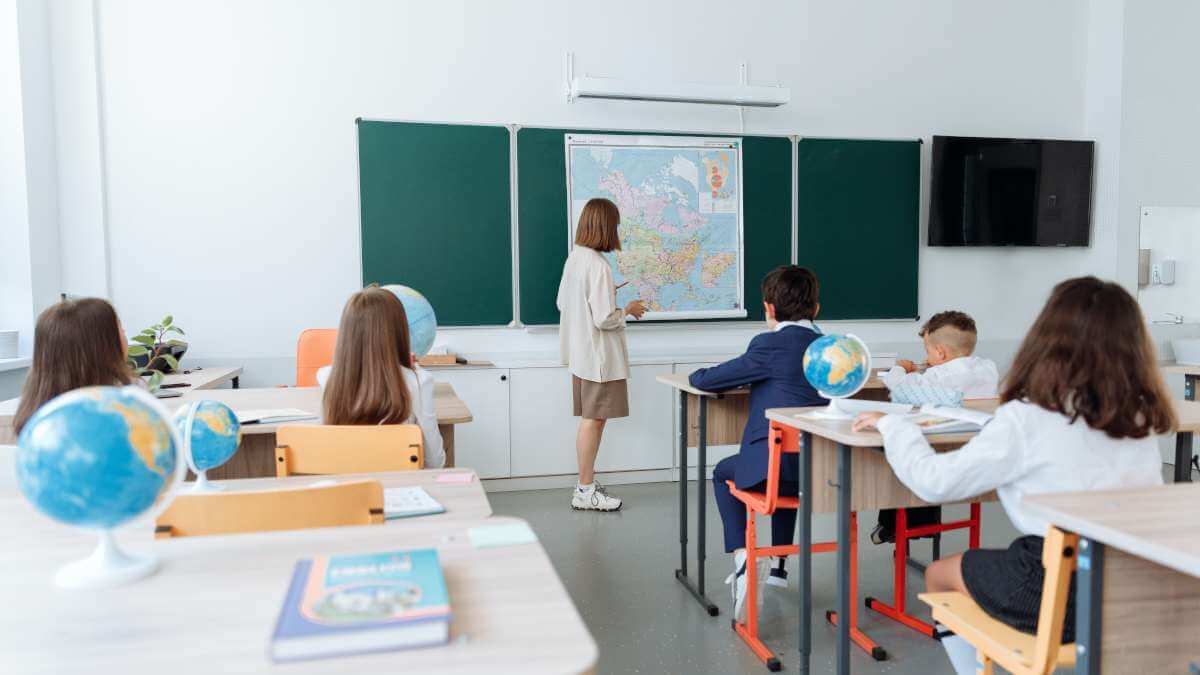 If there's one thing that K-12 administrators can do to stop working in a constant firefighting mode, it's no other than upgrade their digital toolkit with the right tool. A Student Information System for K-12 schools, like DreamClass, helps improve — if not transform — all day-to-day operations that plague administrators and school staff, into a system that works.
As a matter of fact, what most school administrators say about their role is that every day is different. Wearing multiple hats is the norm; and, more and more tasks are added into their pipeline. This (almost) never-ending to-do list leads, most of the time, to working late evenings — or even weekends — as a way of balancing the added workload.
If you hold that role in your school, you're probably familiar with these struggles; that's probably what brought you here, reading this article.
Below, we'll show how you can leave all these struggles behind, using DreamClass. In short, you'll see how you can change the way you work. Not to mention, how your role as a school administrator for a K-12 school will serve exactly what it's supposed to serve; to run all school operations smoothly. So, let's get started.
5 things you don't need to do with a Student Information System for K-12
Using DreamClass as your software solution, you no longer need to worry about these, following issues:
1. You won't need to hire additional administrative staff
Τhe workload you've been struggling to deal with, will be reduced. Why? Well, because the majority of the time-consuming administrative tasks will now be automated, with your student information system for K-12. This way, it will be easier for you and/or your colleagues (administrative assistants etc.), to handle it.
2. You won't need to work overtime
Increased workload with late evenings and weekends will no longer be your routine, for the same reasons mentioned above.
3. You don't need to act as a liaison between students, teachers/faculty and parents
Things that were a pain in the neck, such as random parent phone calls that need answers to questions — including students' timetables, attendance data etc. — will be reduced to the minimum. All interested parties will be able to access information pertinent to their role from their accounts.
4. You will no longer have to focus on repetitive, menial and dull administrative tasks
Organizing and overseeing record-keeping will no longer consume all of your time. What used to be mind-numbing and soul-eating repetitive activities, will now only take a few clicks to be completed.
5. You don't need to put an amazing amount of time to process a heap of paper invoices
Public K-12 school administrators and administrators responsible for private schools and academies are, more or less, responsible for a host of the same tasks. The latter are also responsible for tuition fee management. Trying to make sense of what's missing or what's next is not that simple without the right system. If you're an administrator responsible for a private school, you'll find that, now, with our student information system for K-12 schools, invoice management and the respective financial tasks that need your attention will all be at your fingerprints. You'll no longer stress over managing to communicate and resolve issues related to pending and/or upcoming invoices about to expire.
But, there's more! In what follows, we'll shortly describe the ways you can use DreamClass, our student information system for K-12 schools, to achieve all these goals — and many more; and make school management a breeze.
What makes DreamClass an ideal Student Information System for K-12 schools?
Short answer: the diverse functionality it offers.
To put it another way, we've developed a solution having all these aforementioned administrative struggles in mind; and we try to make our system as efficient as possible for all K12 schools. How? Well, we focus on improving our solution, based on the feedback we get from our customers. That's something you'll have the chance to see for yourself, for as long as you stay with us.
All in all, we have core administrative tasks and responsibilities in mind, without neglecting teachers, students and parents. To further answer this question, let's have a quick look at the things you can do for your school with our solution:
1. Make quick work of student information management
You can organize and facilitate all student information, in the most efficient way, by simply creating online student profiles. In short, you can add all the essential information, such as personal and contact information; and, also, import the pertinent student documents. Additionally, you can link student cards with guardian profiles; which, you may as well create to better organize all the information you've collected.
2. Create and manage curricula, to run all of your classes efficiently
You can create a digital representation of your classes, to give shape to your curriculum and build your lesson planning on it. More specifically, you can create timetables, distribute your students in groups and assign teachers their responsibilities.
3. Manage tuition fees and invoices with ease
If you're responsible for a public education department, you probably won't need to manage tuition fees. However, educational organizations that have a tuition fees policy, can deal with the respective processes much more efficiently, using DreamClass. Note here that we've created our software solution taking into consideration all types of schools. 
Keeping to the theme of tuition fee management, you can easily create fees for classes, choosing between one-off and recurring fees. These fees you create, can be associated with classes or, alternatively, applied as special fees, per student. In the same fashion, you're also able to create invoices that will be associated with students; and, consequently, appear on the profiles of their guardians.  
Even if you're responsible for a public school with no tuition fees, the functionality described above may prove to be useful; especially in case of any special or optional fees you may charge your students, once in a while, for special school activities (extracurricular activities etc.).
4.Get a bird's eye view of important information, from the Dashboard summary
Once you've set up tuition fees and the respective invoices, you'll be able to monitor all the essential information; and take quick action, when needed. An overview of your school financials will be available on your Dashboard. More specifically, you'll get a bird's eye view of monthly and weekly paid invoices.
In the same fashion, you'll be able to find out all unprocessed, unpaid invoices that need your attention, along with un-invoiced fees, in seconds. This way, you'll be able to directly take action, notifying all parents and guardians. And that will only take a few minutes to be completed with a Student information system for K12, such as DreamClass. Just think of the time you spend completing all these tasks using Excel spreadsheets and other obsolete alternatives; and, you'll get an idea why it is worth your while.
5. Use smart reports and information filtering to quickly find what you need
Apart from paid, unpaid, overdue invoices etc. you can also filter information; find the data you need, the moment you need it. More specifically, you can retrieve information such as:
Student (and Guardians) contact information (per class or for all classes), to notify them directly.
Notes per student profile (per class or all classes), with custom-made tags, to further filter information and find exactly what you need, the moment you need it.
Now, apart from the administration staff, a student information system for K12 also serves and supports additional roles in your community; teachers, students and parents. More specifically, DreamClass serves as a tool that won't only help perform all of your administrative tasks in seconds; it will also make teachers' and students' lives better. In short, you won't need to manually go the extra mile to support your students and their guardians, as you probably did up till now. They will be more autonomous. In particular:
Teachers can strike a balance between autonomy and collaboration, managing their classes efficiently. Cue the Teacher Portal.
Students get access to information essential for their studies. Cue the Student Portal.
Parents can access student information, saving you the communication workload. Cue Guardian Portal.
Note here that the aforementioned features — and many more that you'll find out for yourself, with our free trial — are available with all the subscription plans we offer. That is to say, you can choose a pricing plan based on the number of your students and reap the benefits of all the built-in functionality; making school management easy as pie.
Make your K-12 school administration run like a clockwork, with DreamClass
If you want working late evenings to become a thing of the past, save yourself the communication overload; balance the responsibilities you're tasked with as K-12 administrator, with DreamClass. Our Student Information System for K-12 schools helps transform the way you perform your day-to-day school operations and tasks. To help your school stay ahead of the pack, try it now, for free; see all that it has to offer, for yourself!