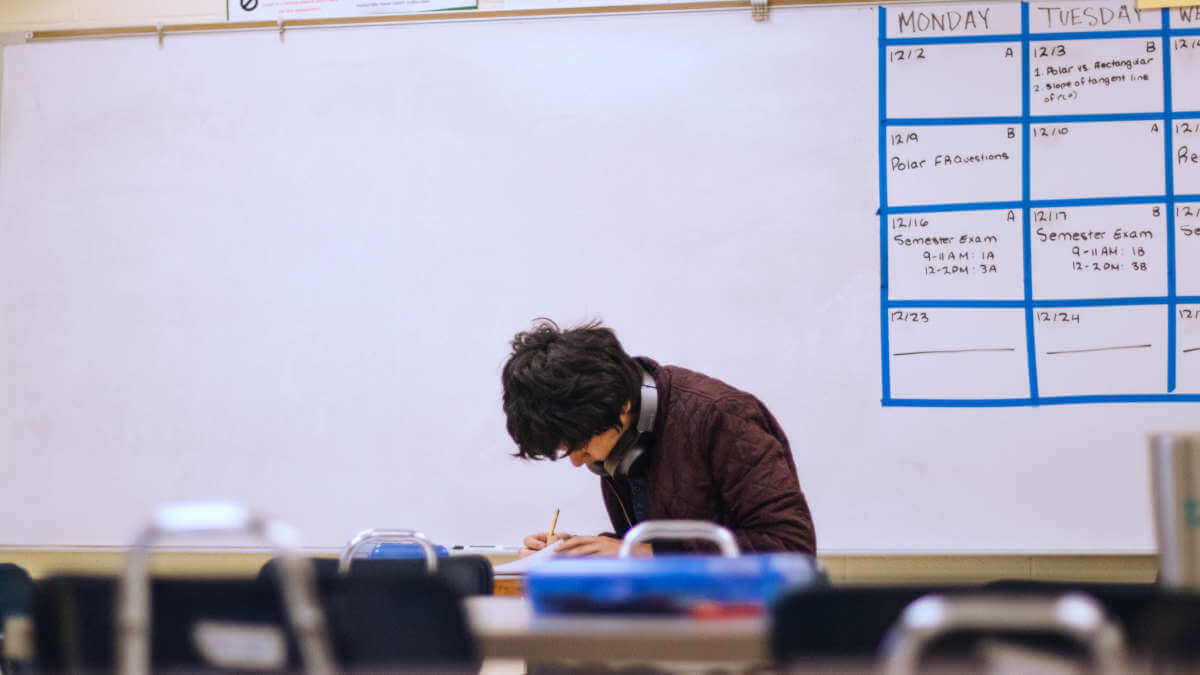 Every school is required to adopt an attendance accounting system to keep track of students' absences. If you're lost in Excel sheets, struggling to track and manage attendance or, much worse, you perform all attendance tasks manually, with no system in place, you'll need to consider online school attendance management. If you do so, there are plenty of software solutions out there that offer relevant functionality that help run attendance management like clockwork.
Among the available options you have, when upgrading attendance management, you'll find solutions that focus exclusively on attendance and all-in-one solutions that enhance school management, as a whole.
One may find the former listed as:
school attendance tracking systems,
student attendance monitoring systems,
attendance tracking software solutions or
student attendance trackers
On the other hand, if you go for the second option, you'll probably have to look for a student information system, a school management software solution and suchlike alternatives.
In what follows, we first give you an overview of the attendance management functionality you'll find in DreamClass; and then we'll focus on the benefits you'll enjoy for your school, with it.
Managing school attendance online, with DreamClass
As you'll see for yourself, in our feature list , DreamClass is more than merely a school attendance tracking system. Among other things, it provides admission, gradebook and tuition fees management. Now, with respect to attendance functionality, you'll get the following utilities:
Editable, ready-made attendance form,s to track attendance online, in seconds
Visualization of attendance data, with color-coded representation of the number of students that were present, absent and late, to get a quick grasp of attendance data, per scheduled lesson
Daily, per-class attendance data briefs
Precooked performance summaries, with gradebooks, assessments and attendance data
Attendance reports for each class-overall attendance data and per student profile, prepared in advance for you.
Digital attendance calendars, easy to navigate and find pertinent information, available to both administrators and teachers
Attendance data, accessible from a student's and a guardian's portal
Notifications on attendance data for both students and guardians
What are the benefits of using an online school attendance management system?
Using an online attendance management solution in your school will benefit not only the roles that are responsible for attendance tracking, storing and managing relevant information; but, also, your entire school community. To elaborate, attendance specialists, attendance secretaries, school administrators or pertinent roles will be able to perform attendance tasks in a much easier way and in less time, with it; avoiding back and forths in their communication.
Keeping the aforementioned attendance utilities in mind, let's have a look at the different ways they help those roles.
Take attendance in seconds and maintain relevant records with minimum effort
Use the ready-made forms that correspond to each lesson you have scheduled and track attendance with a single click. Keep track of detailed attendance information, such as
the minutes they've been late and any comments you may need to add; apart from the student's attendance status (unexcused absence, excused absence, expulsion, tardiness etc.).
Keep parents and guardians updated with no effort at all
You may notify parents and guardians regarding students' daily attendance, with a single click;
and, thus, spend no or less time (only in case of urgency) calling parents for the same reason.
Release yourself from spending time to prepare attendance reports and complementary documents
Admins — and similar roles — spend no time preparing and distributing such reports, as it may be required, based on their job description. The relevant attendance reports are also available to teachers and guardians from their portals. In a similar fashion, having all the aforementioned information tracked in reports for you, it's easier to put things together and create additional documents, such as truancy reports, in case it's required by your school policy or the state law.
Release secretaries or other roles from spending additional time to respond to attendance-related inquiries
Such inquiries may come from a variety of individuals, such as teachers, parents, students, etc.
for the purpose of providing information and/or direction related to attendance data.
Freeing up time from attendance specialists, secretaries or admins enables them to contribute to other administrative tasks
Most of the time, attendance specialists and similar roles are required to support colleagues, helping them complete tasks irrelevant to attendance management. By reducing their workload, it's easier to get there and make light work of all school operations and tasks.
Makes it easier to submit attendance data through a public education information management system
In case there's such a requirement for your school you can complete such tasks easier than managing attendance manually.
Want to reap the benefits of online school attendance management?
Is that something you'd need for your school? If so, then try DreamClass for free and see the different ways it helps make attendance management work like a charm, for yourself.
You may start today and enjoy, not only streamlined communication among school personnel in attendance accounting; but, also, students' and parents' satisfaction and loyalty to your educational organization. Stand out from the crowd, today!