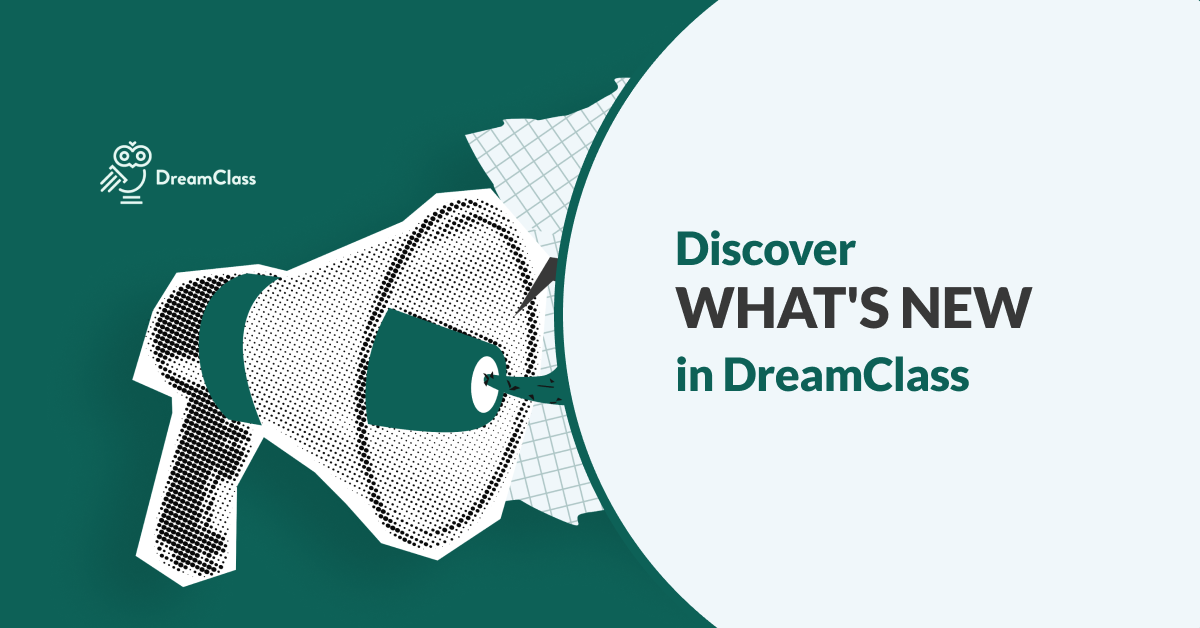 Your trusted School Management Software, DreamClass, is back with a batch of fresh updates and brand-new functionalities for your institution. Without further ado, let's delve into six exciting new updates designed to upgrade your school management!
6 DreamClass Updates to Upgrade Your School Management
1. Improvements in Financial Management and Invoicing
As you already know, managing finances can be challenging, especially when dealing with transaction costs. To that end, DreamClass has taken a step forward by offering a solution to offset these costs. Payment processors, like Stripe, often charge commissions with each transaction, and, with this update, you can pass these fees directly onto your customers. You can even choose whether to apply a percentage-based fee or a fixed amount per transaction!
Furthermore, parents and students now have the option to choose their preferred payment methods during the enrollment process for classes or courses. This added feature offers increased flexibility and convenience, empowering them to make choices aligned with their financial planning goals.
2. Transcript Management Reimagined
DreamClass has also enriched its transcript management capabilities by adding more fields, making it more comprehensive and versatile. Now, you can include additional details, like:
Date of birth
Program
Student grade level
Classroom name
GPA, WGPA
Honors, standard
Moreover, you can effortlessly create student transcripts spanning multiple school years, and manage transfer credits for students who've completed courses in different schools. Well, these improvements are certainly going to upgrade your school management!
3. Enhanced Communication Efficiency
Recognizing the crucial role of seamless communication between schools, students, and parents, we've introduced a "Contact Institution" button in the Parent Portal. This new functionality ensures that reaching out to schools is now as easy as pie for your customers, simplifying the communication process and elevating their overall experience with your institution.
4. Smoother Admission Process
What's more, DreamClass has enhanced the admission process by introducing an export option within the application form. In effect, this functionality enables you to organize all submitted fields into a user-friendly CSV format, facilitating the evaluation process and offering a comprehensive overview of the applicants.
5. Easy Access to Online Meetings
With the increasing popularity of online learning, DreamClass has made accessing online scheduled lessons and meetings easier. Indeed, students can now join online lessons directly from the "Classes" page. By providing the necessary meeting details, you can ensure a seamless online learning experience.
6. School Calendar Additions
Managing your school calendar just got easier! And that's because DreamClass now allows you to filter your school calendar by classroom, simplifying event management and organization. In addition, the "Add Lesson" button, on the main calendar, provides a quick and easy way to insert lessons directly into your scheduled classes.
Ready to Upgrade Your School Management?
You're just a login away!
From enhancing financial transactions and invoicing to streamlining communication, refining admission processes, facilitating access to online meetings, and more, DreamClass presents a holistic solution to upgrade your school management. These updates will pave the way for a smoother educational journey, making your institution more efficient and organized.
So, go ahead and log in to your account for a front-row seat to school management excellence!