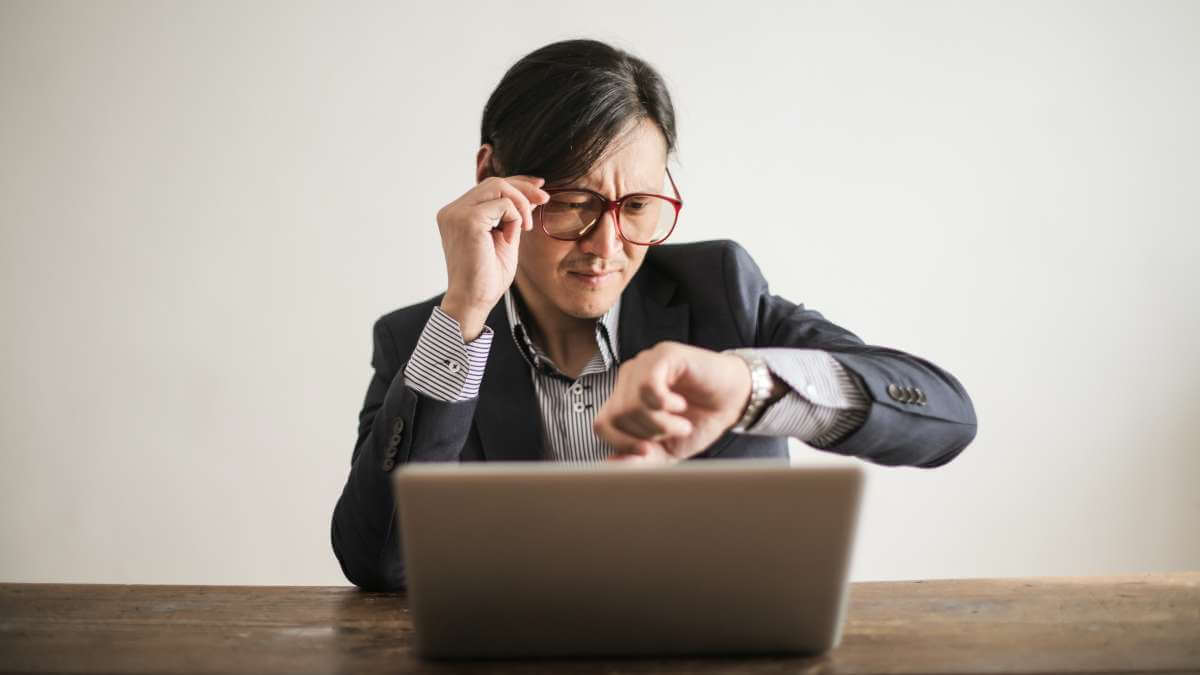 How long does it take for guardians and students to hear back from you regarding the progress of their admission applications? Don't you wish you could make your school admissions processing less time-consuming and less painful?
What if you could automate and simplify the admission application creation, along with the way you manage submitted applications?
If that's something you'd like for your school, keep reading. In what follows we'll explain in detail how DreamClass, our online school admission software, helps you achieve all of the above and dispenses with any intrinsic difficulties that come with the admission process.
How do you run your school admissions process?
Admissions management is a two-step process. First, students (or parents) should fill in their information in the application forms you have created and publicly shared. Then, your school personnel should process these filled-out forms on time and without errors.
Does creating admission application forms take more time?
You may create and run admission application forms as embedded forms on your website letting students or guardians fill in their data in them. Alternatively, you may use Google forms or various other software systems available in the market, such as forms automation software, a survey software solution and form builder software solutions. Said software solutions may offer some sort of automation, but they don't provide the functionality you'll need to efficiently run your school admissions process.
Google forms, for example, is not the best tool for creating school admission applications forms. Why? Well, mainly because they complicate the response management. But they're equally non optimal when it comes to the application form creation, per se. For example, you cannot add your school logo, which is critical, right? You should not forget how important building loyalty with branding is, even from day one when potential students' parents and guardians are one step away from applying to your school. In a similar fashion, with Google forms you cannot accept online payments through forms. Thus, you cannot validate the parents' or students' intention when applying to your school.
Now, as for the application responses, you probably use Excel sheets to process them, in all aforementioned scenarios; which, again, is not optimal. Why? Read on!
Do you (still) process admission applications using Excel sheets?
If you answered yes, chances are that when you have rolling admissions, you struggle with the following pain points:
1. Applications are not automatically collected and sorted
You're responsible as to where you'll save the responses, setting up a process for that from scratch. Does that sound like a given? Well, it's not! As we'll explain below, with a school admissions software like DreamClass you won't need to worry about all that.
2. Working on a huge, "master" excel sheet that contains applicants' aggregated responses is a tedious task
Once you have correctly gathered and safely stored student information, you're ready to work on your application responses. How? Well, you have probably thrown your respondents' answers into a huge Excel sheet. And by "thrown" we mean that you'll probably have all students' information—i.e. personal information, contact information, family information, academic information, courses and classes selection and so forth– in one single Excel sheet.
Having all that information in one and single Excel sheet makes quick decision making impossible. Why? Well, spreadsheets accept most of what users usually type. And now that stored information is raw data that applicants have already filled in your admission forms, there will be a series of potential mistakes. And, thus, scanning all that information for spelling mistakes and incorrect data input is a dreary process.
3. How quickly you'll process admission applications depends mainly, but not necessarily only, on your Excel skills
Note here that Excel sheets have not been built to support admission applications management. Thus, the whole process may not be as efficient as it would be with a school admissions software system. Navigating and managing admission application form responses can be a bit tricky. Knowing a trick or two to make the most of Excel Sheet functionality in processing applications with success, may be helpful; but this won't make it optimal.
Streamline your school admissions management process with DreamClass
With DreamClass, our school admission software, you can release yourself and the rest of your school team from all of the above. Delays, difficulties and repeated work you may be struggling with during open admission periods, will be a thing of the past. Here's what you can do with it:
1. Break down the school admissions process into steps
Prepare admission forms in advance; and share them with your audience once you're open for enrollments. You may create different types of school admission forms, based on your target audience; and invite students or guardians to apply. You may create multiple admission forms, to support different goals, such as collecting student information first and then have them specify their preferences as to which courses or classes they are interested in enrolling with an additional form.
2. Set up customizable school admissions application forms, in seconds
You can create custom fields, to collect any type of information needed for your final decision. More specifically, you can shape up admission application forms as questionnaires, to gather required student academic information, such as the following:
the list of schools the child/student has previously attended
whether the student has repeated an academic year of school in the past etc.
3. Guardians don't need to create an account in order to register their children
Some admissions software solutions require parents and guardians to (by default) create an account first, in order for them to be able to proceed with the application form. With DreamClass, that's not necessary. That is to say, you can create private admission forms and allow for guardians to re-enroll past students in new academic programs, from their own portal. But you may also create public admission forms, available to new leads. In the latter case, guardians or students may simply fill in their information and their class/courses preferences, with no hustle at all.
4. Guardians are able to register multiple students at once
Make it easier for guardians to register their children in one step, by enabling them to fill in student information and each student class/courses preferences, all at once. Once you complete the application form processing, you'll have guardian and student entities created and organized in one family, so as to better manage information and business actions, such as tuition fees etc.
5. Guardians may submit information for additional guardians responsible for the student(s)
With DreamClass, you allow for guardians to enter — in a single registration step — the personal and contact information of any additional guardians responsible for the student(s). By enabling guardians to autonomously proceed with their own admission applications, you not only reduce administration complexity; you also save time to interact with them, later on, about more essential student academic issues.
6. Get notifications when a new admission form is submitted
You may define an email account to receive email notifications whenever a new admission application is submitted. This way you'll be able to monitor admission applications and balance the admission-processing workload.
7. Filter school admissions with no sweat at all
Gathering information, as described above, you may decide whether a student should be accepted or not, based on your school admissions requirements. In a similar fashion, you may label and filter application forms using tags, such as new, processing, completed, closed, waiting response or rejected, to make the whole admission process easier. That is to say, you may process admissions in steps, pausing filtering for a while, etc. Last, but not least, you may sort applications based on criteria such as submission dates or number of students to be enrolled, by application form, in case of families.
8. Collect enrollment payments on the spot
With DreamClass, our school admissions software solution, you can collect money from the get-go. And this goes for both new and past student enrollments. To further explain, in public admissions forms you can add a payment link in your form, so as to validate applicants' intentions; i.e., making sure the applications are serious and legitimate. Similarly, you may associate school fees you have already set up in your tuition fees management section, with private admission forms you're creating to re-enroll past students.
Do you want to make school admissions less painful?
If you have rolling admissions throughout the school year, why not improve form creation and response management? If you decide to equip your school with the right tool, you'll help guardians and students easily get on board, from day zero; and you may also set the ground for a new bright school year! Keep in mind that whichever admission challenges you may be facing, be it difficulty in properly filtering submitted applications on time, because you accept a limited number of students or anything else, you can do better with our help!

Don't put off improving your school admissions process. Make it this new year's resolution and start by giving our school admissions software a try today!