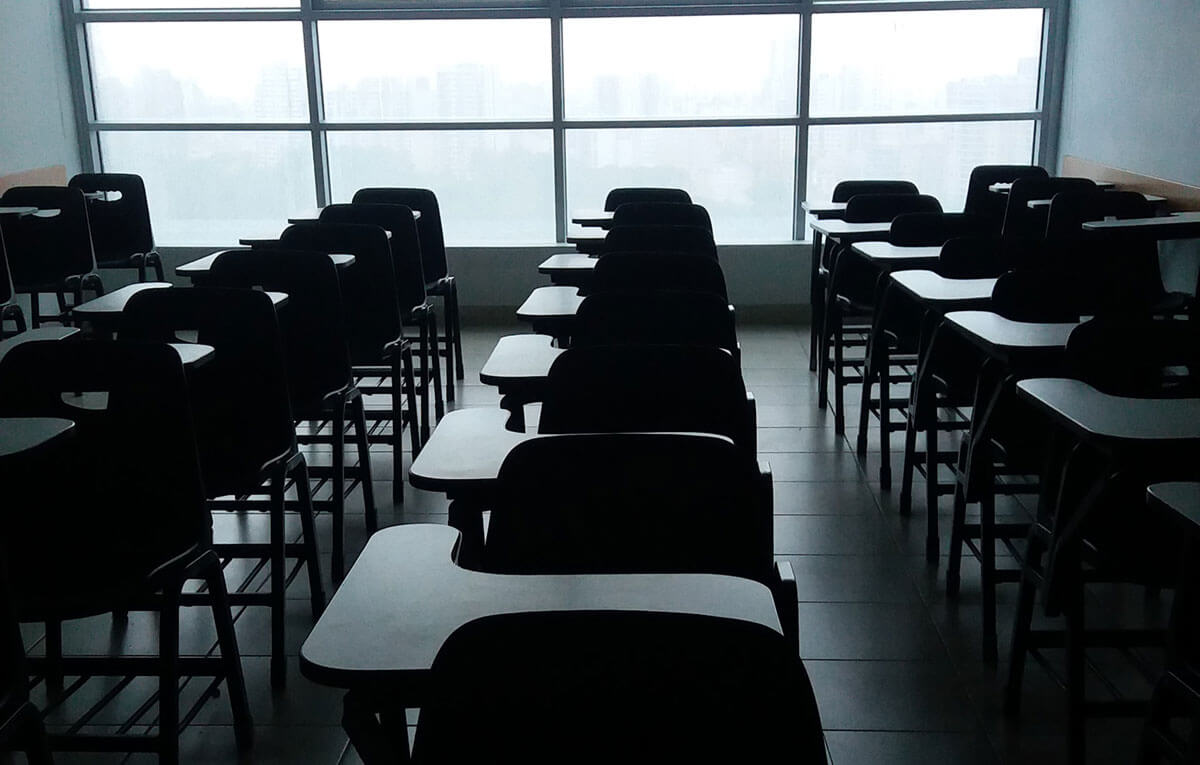 The Coronavirus has gotten us all by surprise. Non-essential businesses have all closed their doors, under the developing threat of the virus spreading fast. Schools and educational institutions are not an exception. The need to protect students, teachers and staff from contagion and minimize the expansion of the novel Coronavirus, was evident. Schools, colleges and educational institutions within countries that have been affected, they all had to turn to work from home, as a last resort.
And though no one can deny that in-person teaching is indispensable, during this challenging period of unprecedented social distancing, we are all called upon to make the best of the hand we've been dealt.
First, let's take a closer look at the situation, as is at a global scale. We should take into account the core problems educational institutions are faced with. And then, we can see how school management and remote work can come into terms.
Main problems, pertinent to the situation (COVID-19)
There is no need to explain the reasons why schools, in areas affected by Covid-19, must follow the rules and obey the total lockdown. Not only schools, but any educational organization, as well.
Why all educational organizations need to remain closed
The initial guidelines from WHO consulted schools and all educational organizations to follow strict hygiene practices among other things. But the inevitable proximity among students and teachers allowed no other alternative, once the virus was spread. Alarmed by the threat, schools responded and conformed to guidelines, as received from the government.
And though the above strategy is a wise choice regarding the current situation, no one can deny that the consequences of this educational halt will have a huge effect on the entire educational community. Since it's a matter of life and death, it is imperative we find new ways to adjust to this new reality.
How schools being on a lockdown affects the educational community
Let's assume the best-case scenario. Even a few weeks of absence will cost a lot to students, in terms of performance, future educational goals and many other aspects. And it's not only in terms of educational aspects. This plot twist, in students' daily routine, might cause frustration and stress, among other things. Teachers, on the other hand, are also equally affected as employees. And once this unprecedented "adventure" finally comes to an end, they will be called upon to reverse the effects of it by adopting new methods to help return to the usual state of affairs.
All in all, continuity in educational procedures has been heavily disrupted. That's why schools, colleges and educational institutions around the world should turn to remote work, the same way many businesses have done, so far.
If you happen to be a teacher, a school administrator or have any other role within an educational institution, here's how you can make work from home work for your school, too.
Manage your school from home
During this challenging period you are unfortunately no longer able to contact your students and teachers in person. As a result, you cannot run your school the same way you've been doing up till now. What you can alternatively do is monitor all procedures from the safety of your home, exactly the same way as you would do from your school office. And how's that? Well, with a School Management System.
DreamClass: your school management system
With a school management system such as DreamClass, you can run all administrative tasks from your computer. All you have to do is register with our cloud-based platform. You can easily assemble all of your school entities, such as teachers, students, classes, courses and any other core unit. And you can run your school efficiently, even better than before. DreamClass offers a host of features in useful and time-saving functionality:
Student admission: Register all of your students in the current school period, along with their personal data, ensuring continuity for their studies.
Class management: Easily organize all of your classes, creating any amount of classes per discipline, according to the structure your school's needs dictate.
Student and teacher management: Easily assign students and teachers to the classes you have created. That way, classification, coordination and supervision of all of your educational organization will be easier and more effective than ever.
Payroll and outstanding payments: Organize all financial records of any kind. That's how you'll be able to keep an eye on your overdue and pending payments.
With all this functionality, you get features and qualities that do a great job in keeping your college, school or any educational institution running smoothly.
So, now you have set the ground for your school's digital structure. What you have on your hands is a setup that allows you to administer all your procedures from a distance. All you need next is access to platforms that can connect teachers with students, in a virtual environment. How about a virtual classroom then?

Work from home with Virtual classrooms
Once you have organized all school administration activities, you will be able to organize virtual meetings among teachers and students. There is a plethora of platforms available out there. And we're currently working on bringing you relevant functionality, right now!
Wait, there's more!
We couldn't help but notice another aspect that may affect the effectiveness of schooling and the efficiency of your entire set of procedures. And it's all about psychology. As a matter of fact, one of our co-founders, along with a number of our advisers are teachers themselves. We thought we'd ask them for some simple advice everyone can use to manage their school more efficiently as they work from home.
Mind staff and student psychology
As you'd expect, you'll have to deal with this on two different fronts. Teachers and staff is one; students is the other.
Teacher management: Support your teachers any way you can. Communication and simple advice on how to cope is key. Encourage them to identify and support students who show signs of distress.
Keep your students' spirit up: Encourage students to discuss their concerns, focus on motivating them to learn new things. In all the distraction they need more than ever. Inspire them into cooperation with teachers and professionals.
Among other things we would also dare advise you to make the best out of the assessment management feature in DreamClass. It's the one feature with functionality that allows you to evaluate and reward productive teachers and students.

Bring your school back to life and stand for (our) society
Although it is hard to recognize now — and even if you have no immediate plan to make the transition from traditional school management to a full remote management of your school — the decision to return to normal operations by exploring new avenues adds value to your organization. And it does so during our current situation, but it provides new value for the future, as well. After all, business continuity and, much more than that, academic progress is an important part of human civilization.
So, no matter the size of your educational organization, DreamClass leverages social distancing and keeps educational organizations running in ship shape and Βristol fashion, even during lockdown.We know you need to restore operations throughout your educational organization, even if it means you have to work from home.
Why not give DreamClass a try? It's completely free for the first 6 months!
Offer expired