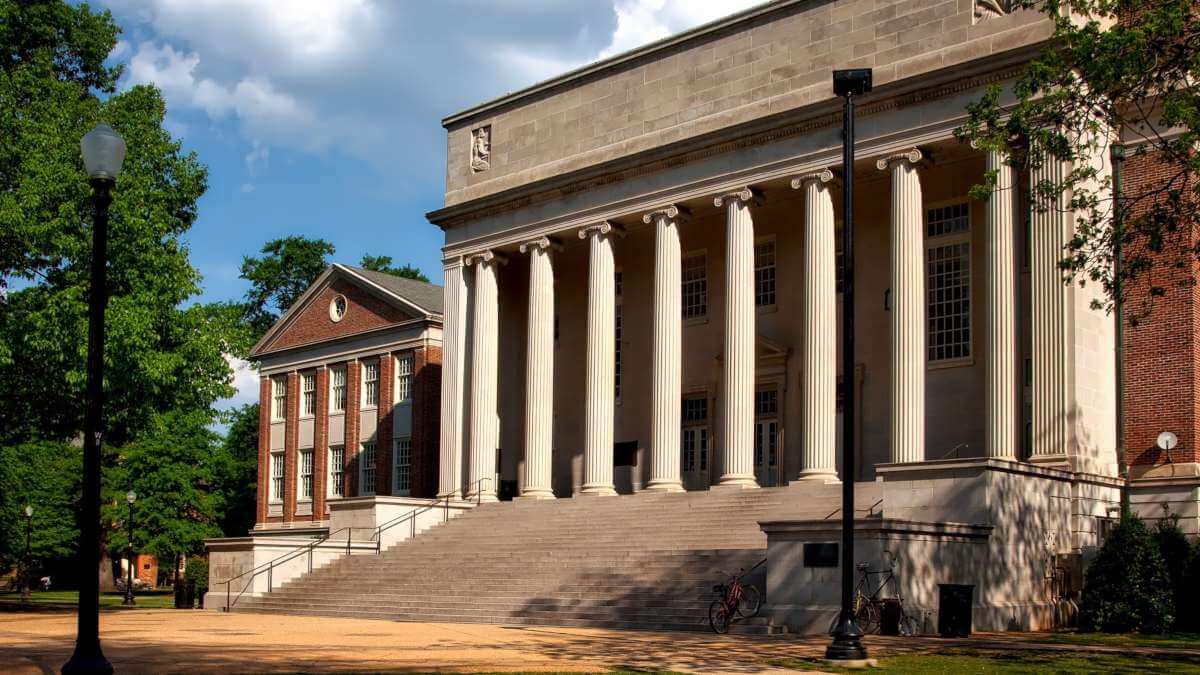 Colleges and higher education institutions encounter a long list of challenges. The majority of these institutions have to do with internal administrational processes; the digitization of which is mandatory. As expected, improving the efficiency of these processes affects the quality of studies offered. At least, to some extent. A way to achieve that is to have a student academic management system for colleges, in place.
A point often overlooked is that administration efficiency, college experience, and student satisfaction are daisy-chained. And, on top of that, they usually are ranking criteria for colleges. At least, in some cases. And that's what makes these college qualities really important. 
That begs the following questions: Which are these core administrational processes that need improvement? And how can a student academic management system for colleges be of help? We'll answer both of these questions below. Read on!
Fundamental academic processes that need your attention
Let's start with the basics.
1. Curriculum creation and management
The bare skeleton structure of a college consists of classes and courses. What's critical for your college's quality of work is to be able to structure, modify and manage these components, in an efficient way. All in all, the way you deal with your college's curriculum implementation, affects both your administrational staff's workload and student satisfaction.
2. Processes that facilitate the continuity of studies
In the same fashion, what's also critical for college and higher education is maintaining continuity between semesters and/or academic years. To explain, this may be a given fact; but, at least when examined from an administrative perspective, what's not obvious but is, instead, crucial for the customer experience offered, is to have the infrastructure to support such a feat. That is, as a service provision to students. To put it simply, how satisfied are your students from their experience? Do they have access to an informational system that allows them to monitor their progress over the semesters/years?
3. Students' active participation
Another point worth mentioning, which is a prerequisite to the previously mentioned aspect, is the active participation of students for their studies. To explain, do they have the tools they need to access information crucial for their studies? And, is that facilitated in a straightforward way?
4. Students' and teachers' "networks"
Finally, the learning environment and processes involved are closely tied to the educational experience offered. And, by "learning environment" we do not necessarily only mean classes, laboratories and lecture halls. The interaction among students and teachers is equally important. And, though the processes involved are not 'literally' visible, they are vital for the academic experience; and, thus, need to be properly facilitated.
Now, on to the ways DreamClass, our student academic management system for colleges, helps you resolve — or improve on — the issues mentioned above. Note that parts of the processes or aspects aforementioned will become clearer as we associate them with specific features in our offering.
DreamClass: a student academic management system for colleges
As we've previously explained, DreamClass is a cost-effective and lightweight software solution that helps you perform a long list of administrative tasks. On top of that, it's a solution that allows to offer the equivalent functionality to your students. And thus, helps you improve student satisfaction. How? Let's get an overview of the ways DreamClass helps you manage the academic path of your college students, connecting the dots and making the appropriate associations with the aforementioned issues.
College-oriented curriculum structures
It allows you to lay the foundation for your college structure. With the help of DreamClass, our student academic management system for colleges, curriculum creation and management become a breeze. And that's because it offers you all the flexibility you need to set it up and move on to the next tasks, without a hitch. To give you an idea, with DreamClass you can easily create classes, with multiple courses; and you can also assign multiple professors per Class, for both your single-courses and your multi-course Classes. This way, you can assign assistant professors; you can also create Classes with multiple courses, such as theory-oriented and practice-oriented courses.

Student portals for active participation in their studies
You can give your students access to their personal account, where they'll be able to view all the information they need. In particular, they'll be able to view the classes they have been enrolled to; along with classmates and professors, with whom they'll be able to easily communicate. Moreover, they'll also be able to view the schedule of the upcoming classes and lectures they're attending. This way, they'll be aware of any cancellations or changes that have been made. Additionally, they'll be able to view all their academic information, such as grades, assessments, performance cards and attendance data. Last but not least, they will be able to view data that pertain to their tuition fees; and also proceed with their payments without the intervention of administrative staff.
Ensuring continuity of studies, with access to previous semesters' data
In the same fashion, following up to the continuity of studies mentioned above, students will be able to view all the data mentioned earlier; that is, for all the academic periods they've been enrolled to.
Wrapping it up
The management challenges higher education institutions have to deal with, are not limited to processes. Administrative efficiency affects student satisfaction. A software solution that supports both of these aspects is crucial for your college reputation; and its ranking, as well. DreamClass offers all the functionality you need from a student academic management system for colleges.