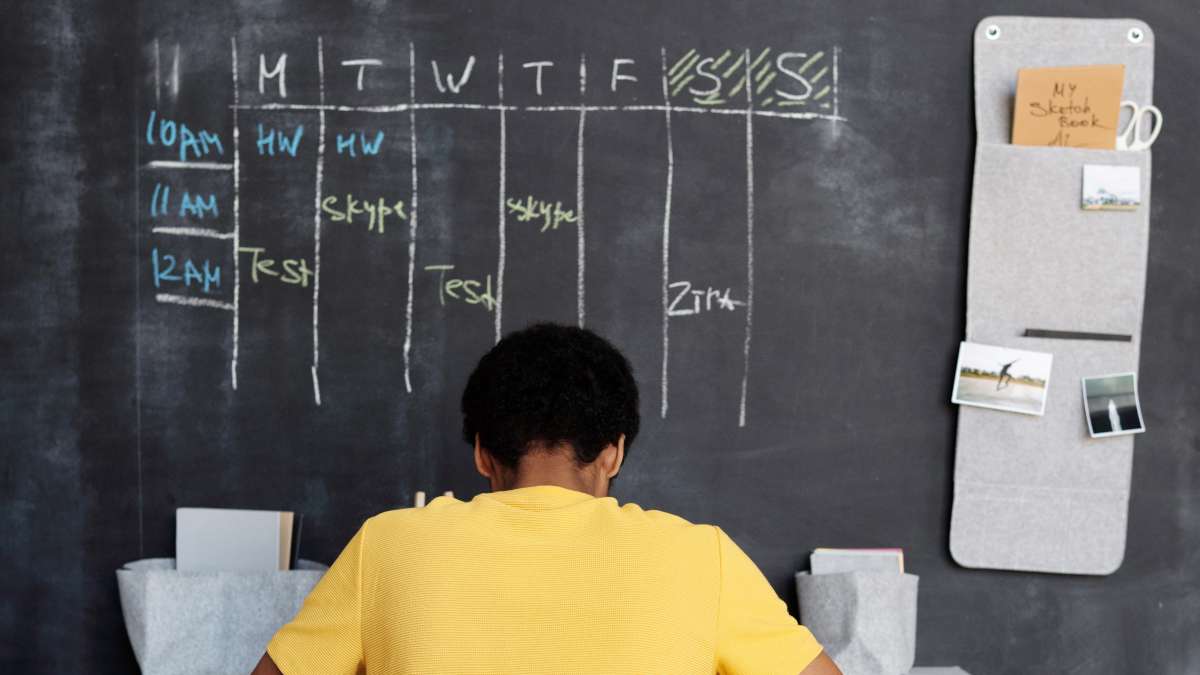 If you're looking for ways to better organize and simplify your music school administration, you should opt for school management software. In doing so, you will not only improve your music school scheduling — a major task most music schools struggle handling — but you'll also get access to a long list of timesaving features that will make your school's management a breeze.
DreamClass, our school management software — though not developed exclusively for music schools — comes with a whole bag of tricks. That goes to say, it offers all the flexibility you need to run your own music academy, effortlessly.
All in all, regardless of the size of your music school, you'll get access to a full feature set that allows you to manage different aspects of your school, with ease. Let's find out more about it, focusing on one of the core features for music schools: music school scheduling.
Make music school scheduling easier with DreamClass
One of the most demanding tasks you'll have to deal with — as the head of a music school or music school administrator — is lesson scheduling. To elaborate, music school scheduling is dull and challenging, at the same time. Why? Simply because you not only have to schedule multiple lessons properly, to meet all your students' needs, you also have to quickly make adjustments when that's necessary. And, on top of that, you also have to let everybody — instructors and students — know of the respective changes.
Lesson scheduling involves both planning music classes for groups of students and making sure it's feasible to slot in one-to-one lessons. All of them should be properly scheduled, based on your students' needs and your instructors' availability.
With DreamClass, you can manage all related tasks with ease. In particular, you have your music school scheduling at your fingertips, since you can:
Add one-off and recurring lessons — scheduled weekly and bi-weekly — with only a few clicks.
Easily modify your lessons, specifying start time and duration. It takes only a few seconds to finish it up.
View all recurring lessons you have previously scheduled for a particular class. This way, you have a clear understanding of what lies ahead, in terms of lessons.
Students and teachers are able to view their personalized schedule, with changes you make in real time, from their account.
To start working with your music school scheduling, you first need to set up your curriculum. With DreamClass, that's easy as pie.
Structure your music training and instruction
If you're using hardcopy to organize your curriculum, you're probably aware of the difficulties of this method. That is to say, you'll know first-hand how challenging it is to distribute students to classes based on their personal interests and their goals. Not to mention, it's an error-prone way to do it! Without a doubt, doing that on paper feels, most of the time, like putting together a complicated puzzle.
By switching to online tools, you can simplify the respective administrative tasks and make them a lot easier. In particular, with DreamClass, you can streamline class management. Especially since you get all the flexibility you need, to create curriculum structures that serve your students' needs, with only a few clicks.
To explain, you can create classes that correspond to different educational areas your music school deals with. That goes to say, you can create classes for composition, music theory etc.; and enroll students, based on their preferences. In the same fashion, you can create multi-Subject classes, to represent educational levels. And then, enroll students with the same learning goals in them.
Efficiently manage information related to your music instructors' payments, and more
Apart from music school scheduling, music schools also struggle managing information related to their teaching staff. With DreamClass, you can create online tutors' profiles; gathering all the information you may need, in a single point. Once you do so, you are then able to assign teachers to the respective classes. On top of that, you can keep track of teachers' payments. In particular, you can monitor teaching hours, completed per week, while you also keep track of payment amounts your teachers receive; along with the respective details (payment dates, types of payment etc.)
Give your music teachers access to their own account
In addition to the above, you may also offer music teachers some more flexibility in the way they manage their classes. Music Instructors, upon given access to their own personalized account, are able to:
Inspect details pertinent to the payments they have received
View their own scheduled lessons and classes (personalized calendar)
Access the contact details of colleagues
Massively contact parents and guardians
Upgrade the way you manage your music school scheduling
As mentioned, DreamClass has not been designed exclusively for music schools. Even so, it offers you all the functionality and the flexibility you may need, to efficiently manage all the administrative tasks of your music academy. Music school scheduling is only one of them. Try it for free today and find out the different ways it can revolutionize your music school, for yourself.