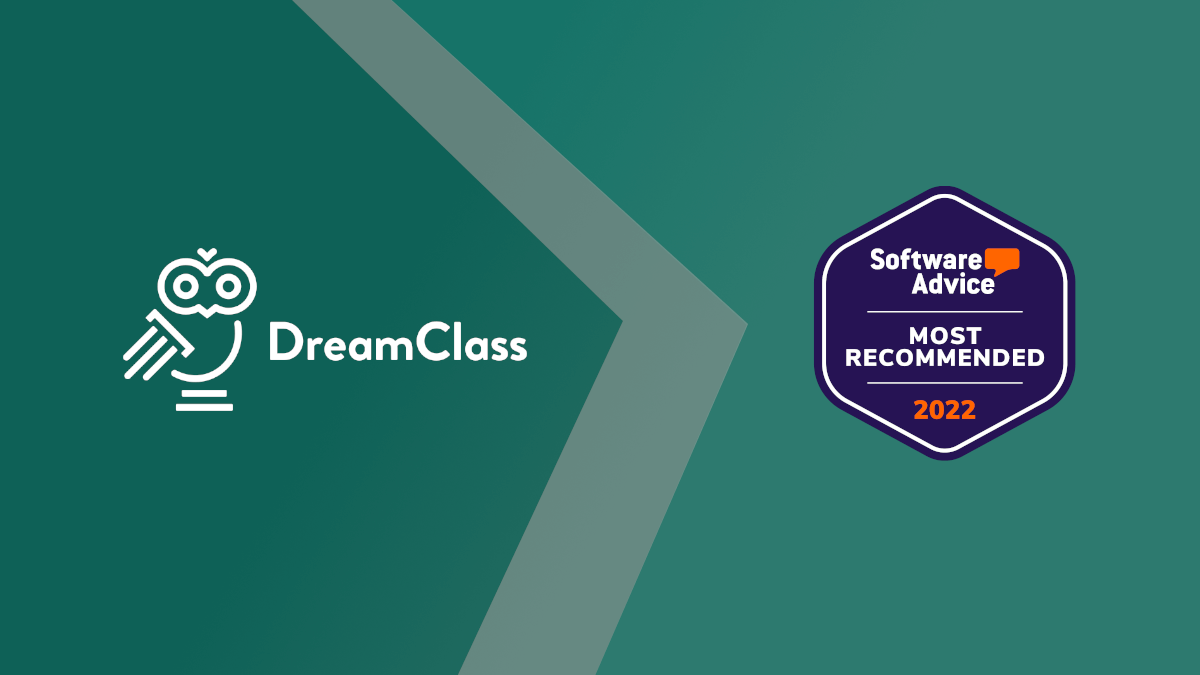 Having trouble managing attendance, class records, admissions and other tasks for your school? Looking for school management software that has been tried and tested by other school management professionals, like you? Well, your quest is highly likely to end with DreamClass: our software solution has been recently awarded for the most recommended school management software for 2022, by Software Advice 🏆!
In what follows, we're happy to share the details of this piece of good news with you.
Ranking as the most recommended school management software for 2022
With Software Advice recognizing our school management software as the best for 2022, we are proud to display it on our homepage 🏅.Why? Well, this badge signifies the trust our customers place on us; and we're very excited to tell you more about how we got here.
Starting out, we only listed our school management software solution on Software Advice for the visibility it would bring us. Software advice is part of Gartner Digital markets, an umbrella organization that offers different B2B software search websites that help customers, like you, discover the best software for their needs. This service has already more than 1M verified user reviews on different product and service aspects, such as customer support (got that one too!!), product functionality and users' likelihood to recommend a specific solution.
And it was our customers' unbiased reviews regarding their intention to suggest our solution to other schools that offered us this badge of honor🥇.
To elaborate, people that have been using DreamClass for a specific period of time were asked to rate their eagerness to recommend our software solution to other school professionals. Their ratings and their comments ranked DreamClass as the most recommended school management software for 2022! Hurray🥳! Amazing, isn't it? Well, we couldn't be more proud and grateful for that 🙏.
What our customers think
Our customers said the following, among other things, about our platform:
After interviews with companies that have been offering relevant systems, they used DreamClass for a while. And our solution proved to be "easy to set and use" for them, as they said; and, thus, they "would highly recommend it"! 
Other customers decided to give DreamClass a try for a while; and this short trial period made them switch from others solutions. And not only this! They were happy to recommend it to other school professionals 💪! 
Want to give the most recommended school management software for 2022 a try, for yourself?
They say that "When we don't know what to do we look at what others have done." If you're right there and you don't know how to improve your school management process, why not trust the perspective of people that have been struggling with the same challenges as yours? School managers, school administrators in K-12 schools and other professionals that work in the education industry used our solution and found out it's a great fit for their schools; DreamClass scored high and won the most recommended school management software for 2022 badge from Software advice!
There's more!
Works for any type of school
Let's discuss if it works for your school