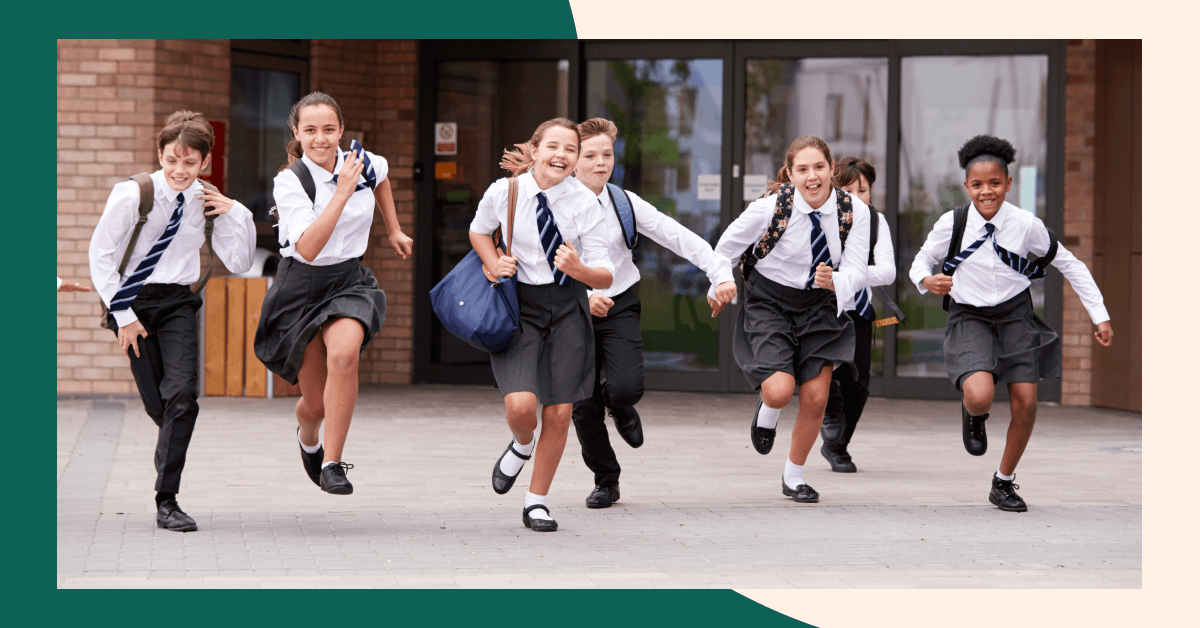 The education landscape in America is constantly evolving, and one notable trend that has gained momentum in recent years is school privatization. As educational options diversify, private schools, charter schools, and other non-traditional types of schools are increasingly emerging as alternatives to the traditional public education system.
With this expansion comes the need for effective school management to streamline operations, enhance efficiency, and ensure smooth administrative processes. DreamClass, an all-around school management system, provides a wholesome solution for these new schools looking to optimize their operations and focus on student success.
The Emergence of School Privatization
The United States is currently witnessing a notable increase in the privatization of schools, as education undergoes a significant shift from public entities to private institutions. Numerous factors, supported by the school privatization movement, have played a pivotal role in fueling this trend, like:
Increasing demand for parental choice and flexibility in education
Innovative teaching methods and educational approaches
Utilizing advanced EdTech tools, like DreamClass
Promoting smaller class sizes to enhance the learning experience
Providing a safer environment for students
Private schools, including charter, religious, and voucher-funded schools, have been at the forefront of this movement, providing alternatives to traditional public schools, while still receiving public funds.
However, as the number of private schools continues to rise, the need for an efficient management system becomes increasingly vital.
DreamClass: The Ultimate Management Solution for Private Schools
DreamClass is a cutting-edge school management system designed to meet the ever-changing needs of schools of every size, including private schools. At DreamClass, we understand that each educational institution is unique. That's why we offer a comprehensive suite of features, covering key aspects of school management.
Automate your enrollment process
Digitize, automate, and upgrade your entire enrollment process with our streamlined admission management feature. From application submission to enrollment, DreamClass simplifies every step, ensuring a hassle-free experience for both administration staff and prospective students.
Track student attendance in real time
Effortlessly track and share real-time student attendance data, ensuring administrators, educators, and parents are well-informed. With instant access to attendance information, everyone can stay in the loop, promoting a culture of transparency and accountability.
Create assessments and gradebooks
Manage crucial academic tasks with DreamClass's robust grading system. Create assessments, and report cards, maintain grade books, and monitor class performance. With the ability to share performance data with students and parents, DreamClass promotes collaboration, empowering everyone involved in the educational journey.
Consolidate important student data
Simplify student-related processes by consolidating all essential data in one place. Create comprehensive student profiles and manage admissions, performance records, attendance, and tuition fees. With DreamClass, you'll have a smart and organized system to easily handle all aspects of student management.
Manage your teaching staff
Manage your teaching staff better than ever with DreamClass. From teacher assignments to payment tracking, our system centralizes all teacher-related data. Experience the ease of assigning teachers to classes and subjects while efficiently managing administrative tasks. With DreamClass, you can focus on empowering your educators to deliver their best.
Simplify class management and scheduling
Simplify lesson scheduling and event planning with ease. Engage teachers, students, and guardians by providing personalized timetable views, accessible through their dedicated portals. Enjoy the flexibility of online class representations, group students efficiently, and assign teachers, at the click of a button.
Take control of your financial operations
Take control of your financial operations with our comprehensive financial management functionality. Track transactions, including tuition fees, installment agreements, and payroll, all in one place. With DreamClass, you can streamline your financial processes, ensuring accuracy and efficiency.
Embark on the Path to Success in the Era of School Privatization
In the ever-evolving landscape of education in the United States, school privatization is reshaping the way we approach learning. In order to thrive in this new era and the uncertainty it brings, it's essential for newly privatized schools to embrace an efficient school management system, like DreamClass.
DreamClass offers a comprehensive solution that optimizes operations, enhances communication, and fosters collaboration within your school community. This means that your administrators can streamline their tasks, allowing them to work more effectively. On the other hand, your dedicated teachers can devote their time and energy to delivering top-quality education and creating an exceptional learning experience for their students.
By harnessing the power of technology and leveraging our platform's robust feature set, your school can take the lead in educational innovation for the exciting times ahead.
Don't miss out on this transformative opportunity!
Schedule a quick demo today, and discover how DreamClass can help you embark on the path to success in the era of privatization.