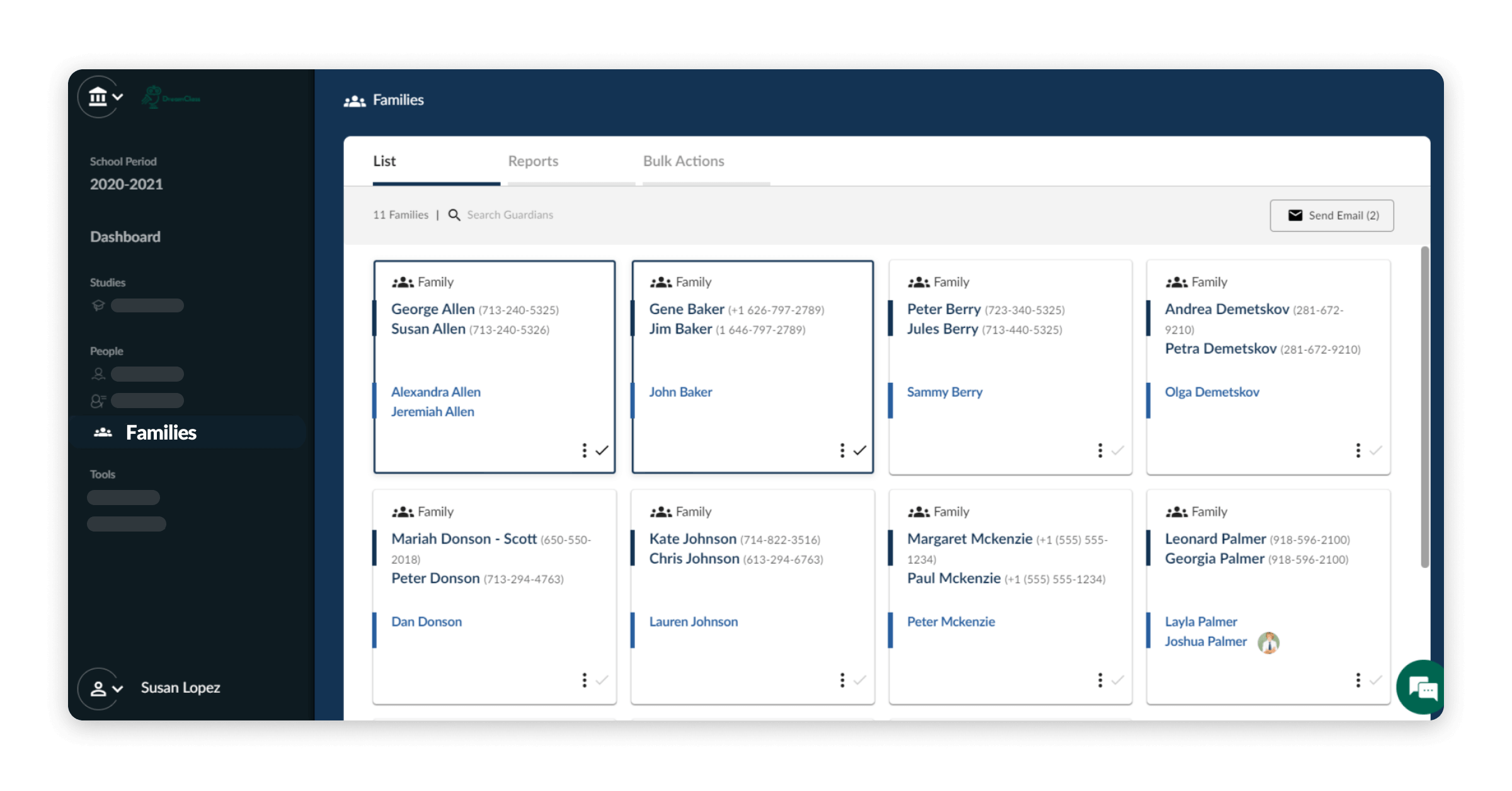 We've worked against the clock and got another new product release ready for you! The major change we've made has to do with the guardian functionality, introducing family groups and hiding relevant entities for schools that enroll adults. Additionally, we also added bi-weekly lesson scheduling, improved teachers' invoices reporting, among other changes.
Before we get into this product release in more detail, allow us to get you into our world for a minute; let us briefly explain the way we work at DreamClass. In doing so, we'll help you understand the priorities we set and, consequently, the changes we roll out 😉.

So, we follow Lean and Agile production cycles in our product development; and that practically means that we run as fast as we can, to give you all the functionality you need, for optimum school management. That's why we focus on short product releases, rolling out major changes that improve your workflow; and then, we focus on minor improvements, such as the one that follows, right below.
We hid the guardian entity for schools with adult students
If your school is a college or you enroll adult students, you'll no longer see the guardian entity at the left-hand menu. Note here that your feedback is cardinal to our product development; so, if you see any other minor points worth-improving, such as this one, please let us know.
Added bi-weekly recurrence for the lessons you schedule
With this short and sweet change we made, you may choose weekly or biweekly recurrence for the lessons you schedule. This one is really useful when you need to schedule a lesson that goes on every other week. All you have to do is just click on the preset biweekly recurrence, and you're ready to go!
Polished student contact details
We know how important it is for you to have all the information you need at your fingertips. That's why we made a few improvements in your student contact information. In short, we've included a Zip Code, so that you have all the information you need to contact your students via snail mail. In addition to this, we also replaced the mobile and landline fields with phone 1 & 2; that way, you can fill in all the information you need into the right fields.
Further improved invoice reporting for teachers
DreamClass is a valuable tool for your teachers, too! And that's why we try to make sure we don't neglect making improvements with that aspect in mind. As for the change we made in this release, from now on, once you assign an invoice to one of your teachers, they will automatically be able to glance at how many invoices they have collected so far and how many are still expected to be collected. What's better than that?
And now, on to the core improvements we've made on the guardian functionality.
Grouped guardians and students into Family Groups
You may have noticed that we've grouped students and their guardians as a list of families, into Family Groups in your Guardians section (now renamed to "Families"). This grouping not only gives you direct access to the total fees and invoices for a family — with all the students linked to this specific guardian; it also makes it easy for you to deactivate and activate a family group, if you need to.
More specifically, students linked to that particular guardian will be automatically disconnected from their classes; they will not have access to their portals, once you do so. Note here, that you will still be able to directly contact family groups — parents and/or students — if you need to inform some or all of them about a specific matter.
Release Notes
New Features
Grouped students and guardians as Family Groups
Introduced family deactivation that de-lists enrolled students and blocks access to their portals.
Added bi-weekly recurrence for lessons
Improvements