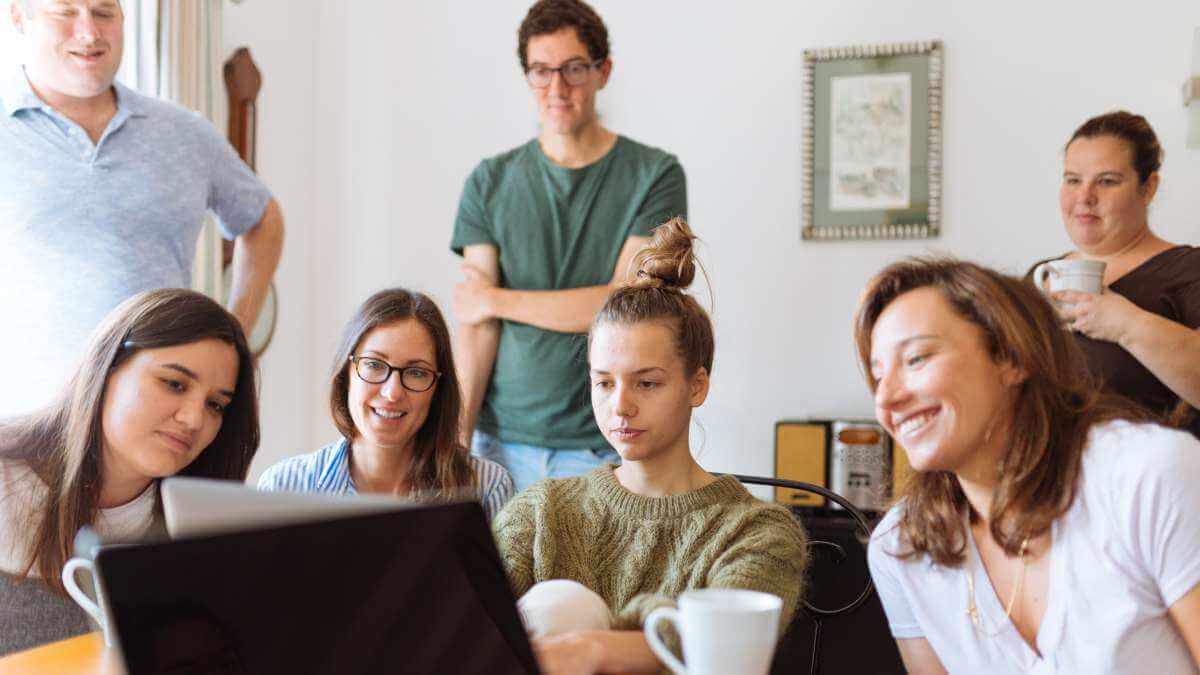 With a higher education admissions software solution, you can digitize and bring online all the steps in the admissions process. To elaborate, you can upgrade quality standards in said administrative operations while you're improving your educational competitiveness. Want to learn more so you can gain a step ahead of competition in the global educational market? Keep reading!
Why opting for a higher education admissions software solution is "a must"
There are plenty of reasons why educational institutions employ software solutions that help digitize and automate a host of administrative processes. Edutech has, evidently, made headway in recent years, giving schools and educational organizations powerful tools to run a host of operational tasks efficiently.
Keeping to the admissions theme, higher education institutions, regardless of their size or the academic disciplines offered, do have multiple admission-related challenges to deal with. Whether it's provisional admissions, undergraduate admissions or merely multiple admissions per period, things get a lot easier with the right systems in place.
In what follows we'll focus on DreamClass' admission functionality and the ways it helps you improve on multiple administrative tasks.
Digitizing the admissions cycle with higher education admissions software, like DreamClass
With a higher education admissions software solution, you can perform the following administrative tasks:
Create digital admission application forms
Manage submitted applications
Create student profiles and register applicants
Enroll students to courses and manage fees, in advance
This is, more or less, what the majority of higher education admissions software solutions in the market offer you. Now, on to the nitty gritty details of our solution:
Perform a host of admissions-related tasks, better
With DreamClass, our higher education admissions software, you'll enjoy the following additional functionality:
1. Create fully modifiable admission forms
Using our ready-made template, you can create digital application forms in seconds. Forms are easily modified, allowing you to add custom fields and give them a layout that works for your institution; go ahead and gather personal, contact-related and any other type of information you may need.
2. Create forms to target for students or parents
The admission forms you create may be designed to target not only students, but also parents and guardians. Parents may fill in their own and their student's personal and contact information; evidently, this is useful if your institution enrolls younger students.
3. Make forms more user-friendly and more complete
You may add an introductory message to welcome your applicants; and, also, a privacy policy and terms of use, as discrete links, to resolve any queries that may arise.
4. Preview admission forms
Easily get a grasp of what your applicants will be dealing with when they submit their applications, to make sure everything flows as expected.
5. Get notifications upon submissions
You may link an admissions application form with your preferred email account, to receive notifications the moment students submit their admission forms. Hence, this is useful if you're running a rolling admission policy and you use the first-come, first-serve approach in reviewing applications.
6. Create public admissions to target new applicant audiences
Once you create your public admission form you easily share your link with your audience to start receiving your applications. Public admission forms are helpful if you're applying an open admissions policy.
7. Create private admission forms to re-enroll students in a new period or term
With our higher educational admissions software — which also serves as a student information system — you're able to link existing student profiles with multiple educational periods, enrolling them to the educational program. Students, on their part, all they have to do is simply select their preferred courses, with a few clicks, from their profiles.
8. Easily apply tuition fees upon admission
You may create a fees structure in advance, to facilitate the application of tuition fees as you enroll new students. You may choose to apply period fees and/or course fees. And. you can create custom fields to gather information as to whether a student is applying for or has already been offered a scholarship; and, thus, is excluded from specific fees. Finally, you may modify the corresponding period each type of fee will be applied to.
Wondering why you should use a higher education admissions software solution in your institution?
If so, now that you got a grasp of the things you can do to improve yous admissions cycle, let's focus on the overall value you'll get with such a solution:
Minimize the personnel needed to run the admissions process
Eliminate errors and minimize the time needed to repeat the steps of the process
Give students the option to enroll online — so there's no need for them to visit your educational institution, for that — offering the best student experience possible.
Be competitive and meet the standards of the market
Gradually manage to grow from small to midsize higher education institution
Therefore , offer the best student experience — and, perhaps, first impressions — through your admissions interface
Want to get a step ahead of competition in admissions?
If you want to upgrade the way you manage your own institution, try DreamClass, our higher education admissions software solution, for free. Create your own digital admission application forms in seconds. Share them with your audience and leave the conventional admissions procedure behind.