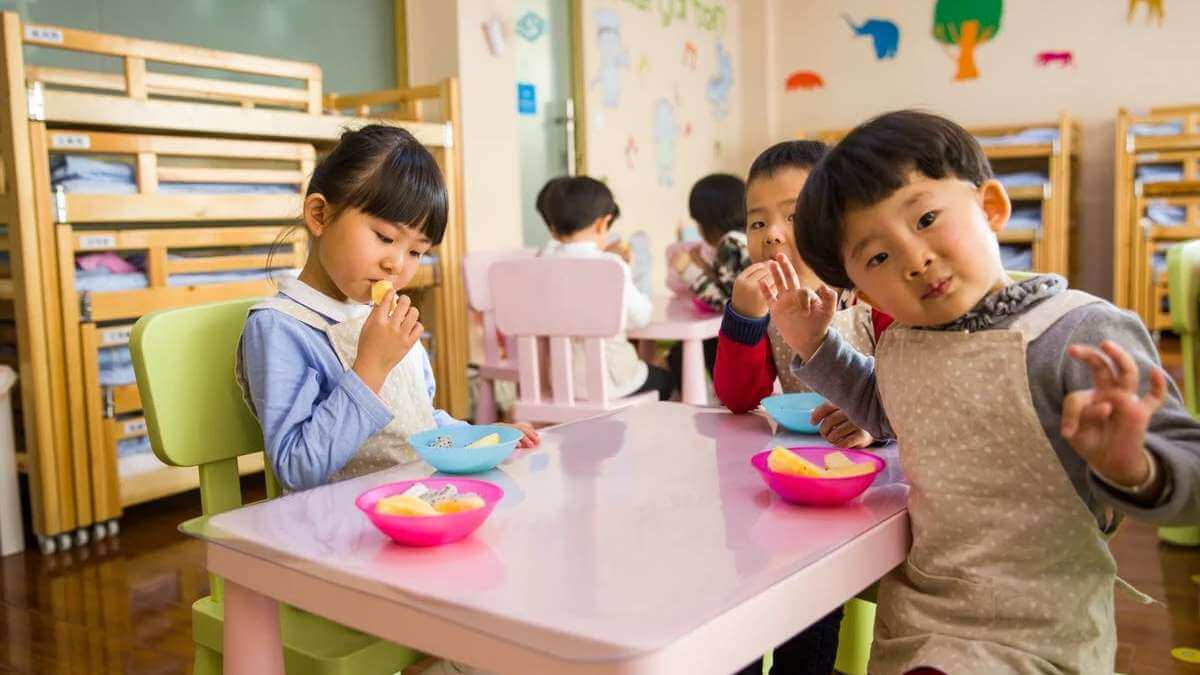 If the jury is still out as to whether you should invest in a preschool management software solution or not, then you probably need some additional information to decide. Getting to know more about the functionality you'll find in it, will help you make a wise decision before you go for it.  
If, for example, you believe that such a system will be of only assistance to your preschool administrators, then you've got the wrong idea of what most preschool management software solutions are capable of, nowadays.
Upgrading your preschool institution with such a solution, means that you won't only manage to make administrators' day-to-day responsibilities much more efficient; you'll additionally help the rest of your preschool staff make light work of their workload. On top of this, you'll manage to keep parents, guardians and caregivers updated, with no effort at all.
Read on to find out more, as to how you can achieve all of the above with DreamClass, our preschool management software!
6+1 benefits of using a preschool management software solution like DreamClass
A preschool management software solution, helps you perform various administrative tasks, with ease. For example, with DreamClass, it is possible to map digital classes you create to your preschool's activities. This way, you get to schedule and run these activities in a smooth way. Also, you can maintain oversight of student and teacher data, with ready-made profiles; and run various preschool operations, with ease.
Let's take a look at some additional benefits you'll receive, if you decide to upgrade your school management with it:
1. Manage attendance digitally
You can keep track of absences in case of illness, or any other reason a child may be absent, really. Note that teachers and administrators can both monitor attendance from their account. Also, attendance tracking may be done ad-hoc, within the classroom; or you may track attendance in advance, in case parents have already contacted you on their child's absence. As if that's not enough, attendance reports with details you may have added are automatically created for you, to use them as needed.
2. Support authorized pickups
Create multiple guardian profiles and add pertinent details, such as contact information, relationship to child, and any other type of additional information you may need. Also, you may use custom fields to store special information, as needed, per case. Additionally, you can add guardians' photos, to help teachers and the rest of staff handle pickups properly.
3. Make parent-teacher communication more direct
With a preschool management software solution like DreamClass, you offer teachers and guardians an open communication channel. This way, you use a single communication medium. And you stay away from burdening customers with communication overload, coming from different sources and platforms. Teachers, on their side, may contact students' families at once; or send personalized messages to each one of them, when you need to. This solid flow of information between preschool and students' families helps maintain rapport between teachers and parents, guardians, or caregivers. And, certainly, establishing rapport is critical for parents' participation and engagement.
4. Bring preschool enrollment online, with easy-to-create digital admission forms
You can create online admission application forms with only a few clicks; and have them shared with parents and guardians. And then, all that's left to do is inform guardians as to when public enrollment forms will be available to the audience. Alternatively, you may use the private enrollment forms you've already created to re-enroll previous students. Parents and guardians can easily apply anytime they want, from their PC. You may find out more as to how you can create admission forms, here.
5. Facilitate late collection management
Another key arrangement between daycare and guardians is to arrange for someone else to collect their child, in case they cannot make it. On your part, you need to inform guardians regarding the uncollected child procedure you may follow, in advance. And, you'll also need to agree as to how you'll jointly manage such cases.
With a preschool management software solution, such as DreamClass, you may collect relevant information, simply by appending one more section in the admission form they complete during enrollment. This takes only a few clicks; and saves precious time. This is time you'd need to allocate on creating, sharing and reviewing a separate, late collection, form document.
6. Make invoice management and fees collection a breeze
With a preschool management software solution like DreamClass, you can easily create registration and tuition fees for all the classes and preschool programs offered in your institution. In a similar fashion, you optimize the way you organize and charge preschool activities, by assigning special fees to students enrolled in them. This way, you can streamline the way you manage relevant payments, digitally, in your system. Guardians, on the other hand, can pay off their tuition fees independently, from their portal, without the intervention of administrators or other staff.
7. Eliminate time-consuming tasks and processes
Administrators usually have to deal with an exhaustive list of time-consuming tasks. By upgrading your school with a preschool management software solution, you get to automate numerous administrative tasks such as the ones that follow:
Stop worrying as to how you'll better organize your fee collection processes. You put an end to face-to-face communication with parents and guardians, so as to ensure they pay fees in advance. Instead of reaching out to them by telephone, you massively send notifications on due payments; and let them pay off on their own initiative.
You don't have to manage and update a child headcount spreadsheet. You can easily access summarized information, such as the number of students enrolled, per class, and relevant stats, easily; with only a few clicks.
You don't need to maintain a birthday board. A summary of upcoming students' and teachers' birthdays is available on your dashboard, based on your entries.
Save time on writing reports and keeping clear and accurate records. Make the most of the various reports automatically created for you; including enrollment and attendance reports, unpaid invoices summaries etc.
Want to achieve a high standard in childcare?
Running your preschool smoothly affects the quality of childcare service you provide. If you want to offer full administrative support to your staff, improve parent-teacher communication, release teachers from administrative tasks and support them, so as to better address the requirements of their students, you're in the right place. With a preschool management software solution like DreamClass, you can achieve all of the above, from day zero.
Try it for free, and see the difference it can make in your preschool, for yourself!