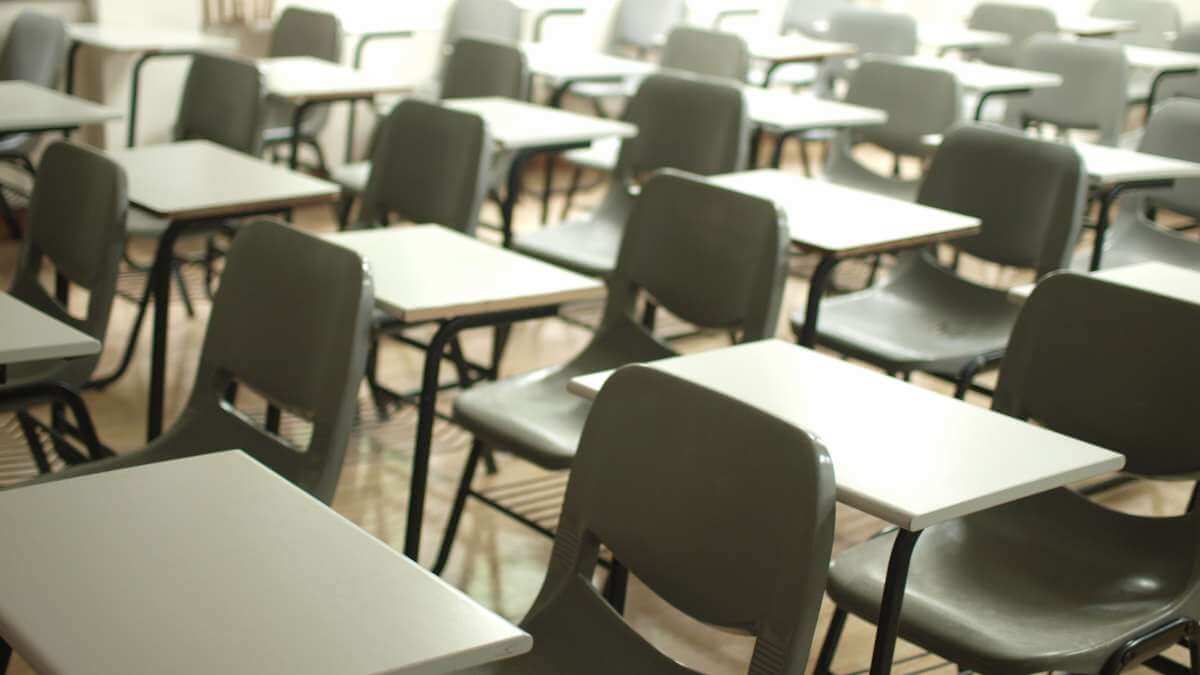 If simplicity is top priority when it comes to any student enrollment process, then DreamClass is exactly what you need. And that's because DreamClass is an enrollment solution that could be aptly described as enrollment management software, for any type of school.
And why's that? Well, it's simply due to the fact that it helps you enroll your students in minutes, with basic information; and easily add details, later on. We'll further explain this process below. But, for now, just keep in mind that no matter what type school you're in charge of, be it a K-12, a music academy or any other type of educational institution, with DreamClass you'll manage to do the trick and onboard your students without a hitch.
The enrollment process with DreamClass
So, how can you enroll your students with DreamClass? Well, it's easier than you might think; and, to be honest, there's not a single way to do that. Given the fact that you're "relocating your workstation" and that, from now on, all of your students' data will be available to you to manage on DreamClass, you've actually got two options as to how you can enroll them.
More specifically, you can either register your students one by one or, alternatively, you may massively import students' data using a ".csv" file. You may choose the latter option if you have all the information gathered in such a file; and consequently, you want to speed up the transition — or migration — to your new platform. Or, opt for that if that method is how you're used to work up till now; that is, if you prefer to leverage ".csv" files and you and your staff are used to it.
Let's have a closer look at this process.
Adding students to DreamClass — and, consequently, to your school
You can add your students to DreamClass, in the following ways:
Create student entities, one by one
In this case, the only fields required to create a student are the first and last name. You may, as well, add a telephone number, email address and date of birth; but these are optional. And so, by filling in only these two aforementioned mandatory fields, you have your student enrolled in your system — and your school, as well — in a few short seconds. Later on, you may enhance the student's full profile card, adding secondary or tertiary information, such as place of birth, gender, age, city, country, photo and guardians' details. All of these fields are available to you, to add and edit, with relevant information.
Massively upload student data
Following this process requires you to have a ".csv" file with your students' data already prepared, in a specific structure — or schema. In particular, your file can have your students' full details filled in fields such as name, last name, mobile phone, telephone, city, country, birthdate along with guardians' full details. We do provide a template for that, if you need one. This way, you get to easily fill in these fields for all of your students; and have them uploaded in your system, with only a few clicks.
Now, the enrollment process is not just the registration of students to your school, right? You also need to distribute students to your curriculum's instance that makes up your Classes. Read on, to find how this is done with DreamClass.
Finishing up the enrollment process: registering students to your Classes
You can easily register students one by one, to a single-Subject Class or to a Class that has multiple Subjects; and assign prefixed class fees at once. You only need to click on the suggested names on the students list. It's as simple as that. An extra useful detail is that, for multi-subject classes, you can automatically register students to all Subjects for that Class.
We decided to build the enrollment process in DreamClass as we've explained it above, in order to make it work as enrollment management software for any type of school.
Let's have a quick look at how the type of school you may be in charge of, may affect the enrollment process you need to follow.
Enrollment management software for any type of school
How does the enrollment process flow in different types of schools? Is DreamClass' enrollment functionality enough to make it work for your school? Are there any special cases that would probably need a different approach?
Language school
If you run a language school you definitely need the kind of enrollment management software for any type of school, such as DreamClass. Why? Simply because with DreamClass you can easily register your students to your language school, the way we described above. And then, you can easily create different classes for the list of languages offered in your school. In the same fashion, you can also create classes that represent different language levels; from beginners to advanced.
Music School
The enrollment process for music schools works pretty much the same way. You can have all of your new and past students easily registered in the current school period. And once you've done so, you can then easily distribute them to classes, based on their choice of instrument and/or age and the schedule you've easily set up. From fundamental piano lessons programs or the basics on the guitar and other organs to advanced composition and conducting; you can easily create these classes, based on your music school offerings.
This way, you can easily enroll people in your music school and offer them music training that will be based on a coherent curriculum.
Dance school
You can easily create beginner, intermediate and advanced level dance classes. In the same fashion, you can create single or multiple subjects per class; such as ballet, Jazz, hip hop, musical theater or any other dance training. Now, for the enrollment process, you may decide to take admissions or distribute students to classes, based on age and/or artistic promise. And that's feasible with DreamClass' functionality, as described above.
Moreover, you can create short-term dance periods, such as dance camps and enroll registered or new students to the relevant dance sessions. It only takes a few minutes to set up. And, last but not least, you can easily set up your dance tuition fees.
Sports Academy
The enrollment process in sports academies is pretty much the same. Enrolling students and admitting them to different class levels, with the relevant sport training sessions, is a breeze. Your multi-sport curriculum can be easily implemented, allowing for you to manage all the relevant tasks, such as managing tuition fee payments and students' attendance.
An extra point worth mentioning is that, in case prior academic records are a prerequisite for the enrollment to a new class, you need not worry. Why? Simply because, with DreamClass, you'll have all of the previous school periods' data for your students stored in your system. You'll be able to simply register students to the new academic period; and, also, distribute them to classes, based on their performance data; if that's the case for your school.
College
For colleges, DreamClass serves as student management software; one that helps you complete a long list of tasks and processes, as described in this article we just linked. Among other things, it's the kind of enrollment management software for any type of school; with college being one of them.
K-12
For K-12 schools, we'll only stress the fact that, with DreamClass, you're able to enroll students the quick way; and accept official papers, such as birth certificates, proofs of residence and anything else, later on. All in all, DreamClass was built to support the enrollment process, for any type of school. And thus, a general educational institution, such as a K-12, can undoubtedly make the most out of the functionality offered; and speed up the enrollment process.
Make enrollment easy for your school
The enrolment process is not merely limited in record keeping of detailed students' data.
Neither can it be entirely disconnected from curriculum implementation; that is, namely, class creation and student distribution to classes. For that reason, whichever type of school you may be in charge of, if you want to simplify and speed up the process, go for the type of enrollment management software for any type of school.
What do you say, then? Why not choose DreamClass for your upcoming enrollment process?