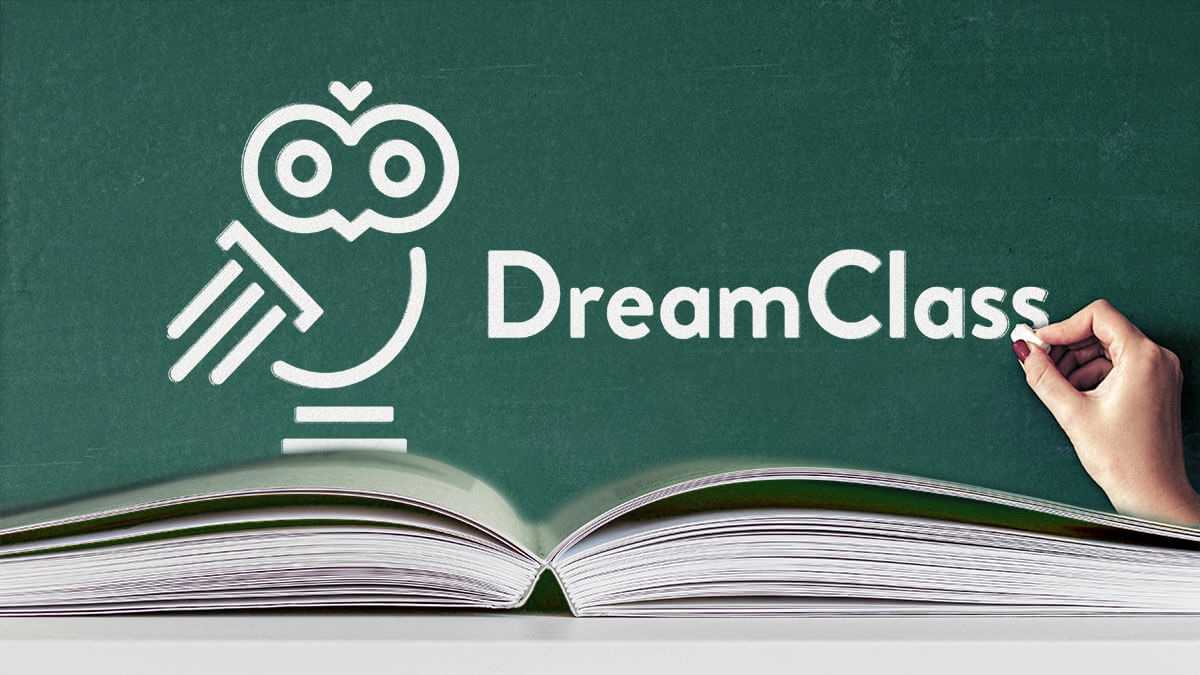 Are you looking for a school information management system for the US and you're not quite sure on which features to focus on? Or have you already done your "market research" and you just want to validate your decision? If so, we've got you covered. We've crafted a brief overview on features and basic functionality you need to take into consideration, when choosing the right system for your school.
To help you in your decision, we also showcase our own solution, DreamClass, that meets these standards, as we'll describe further on.
Before we delve into this topic, let's get an overview of the educational system in the US.
An overview of the US educational system
Education in the United States follows a pattern similar to that in other systems according to the ED. In particular, the structure, as described in the site of the official body responsible for education, follows the pattern described below:
Early childhood education is followed by primary school (called elementary school in the United States), middle school, secondary school (called high school in the United States), and then postsecondary (tertiary) education.
Higher education, for example, offers a wide variety of options; from private colleges and universities to community colleges.
You probably identified the type of your own educational institution among these options, right? But, no matter the type of your educational institution, there are some fundamental considerations in this decision. And we'll be discussing it next.
Things to consider when selecting a school information management system for the US
When choosing the right school information management system for the US — at least, any type of school in it — one needs to pay attention to some fundamental qualities. In particular, no matter what your school needs are, in terms of features, there's no reason for you to decide on accepting lower standards. Let's go through some of these qualities.
Your school information system needs to be remotely accessible.
You probably understand how important it is to be able to access all of your data from a distance. What with the coronavirus, the social distancing and the need to teach your students remotely, our new reality has made it clear to all of us; systems need to be easily accessible, from wherever we are; otherwise we're locked in a stalemate. The same is true for your school information management system; inasmuch as when it meets these standards it will give you the lease you need to organize all of your school processes, from a distance. DreamClass, our cloud-based app, offers you exactly this; it allows you to manage our school entirely from your browser.
Your school data needs to be secure; and accessible only from authorized users.
Security of data is another principal consideration you need to have in mind when selecting a school information management system for the US. Your school's sensitive data, such as students (even more so, if they are children), teachers, personal and contact information should be stored on a system that complies with the respective guidelines and security policies. With DreamClass, our cloud-based SaaS, your data is safely stored on the cloud.
The system you'll choose should be easy to use
When opting for a school information management system, for the US at least, you're looking for ways to make all aspects of management easier, right? And so, choosing a system that adds any type of extra hassle to your or personnel, be it members of your faculty or other staff, is without a doubt, like fouling your own nest. So, if you're responsible for upgrades and other important decisions regarding your school institution that will potentially affect your colleagues' day-to-day tasks — and consequently workload, you need to think twice. With DreamClass you'll rest assured that all of your teammates will get the hang of it sooner than you'd expect. Simplicity and a shallow learning curve are two of the things our team makes great efforts to achieve; right from the beginning.
You'll need to opt for a cost-effective solution
Another important aspect that you have to consider is of course cost. Your school's budget is a deciding factor in your final decision. And, for that reason, you'll need to take into consideration not just the initial license price of the software but all additional costs included. In particular, apart from the software cost itself, you also need to consider additional and recurring costs; such as annual maintenance fees, support fees and even consultancy fees. Most suppliers usually charge customers with such extra or even hidden costs that will increase your school total expenditures. With DreamClass you can rest assured that you will not have to deal with such headaches; and that's because our solution is a value-for-money choice for all school types. You can check out our pricing plans and see for yourself our reasonably priced solution.
So, all in all, you shouldn't compromise on these standards, but what about the features? What are the must-have features for a school information management system for the US? If you're still with us, keep reading to see whether the functionality you had in mind matches what we have to offer.
Must have features for a School information management system for the US
When you're trying to come to a decision as to what features your school information management system should have, ideally matching your school's needs, the answer is simple; it should be those that make your daily tasks easier. And though you're probably thinking that there is no one-size-fits-all piece of software, you're partially right. There are still some core features that work best for the majority of schools. And these are the ones we had in mind when we started building DreamClass.
Here's a list of features that map with basic tasks your school, academy — or whichever type of educational institution best describes your case — has to regularly deal with:
Admission and easy student records management
Enrolment to classes, with only a few clicks
Curriculum creation and management that supports historical data
Timetable management that helps keep track of changes
Attendance management that supports direct updates and notifications
Performance management with easy assessment creation and gradebook management
Monitoring financials for both the students and teachers, with due dates and upcoming payments
Direct communication with parents and students
All in all, DreamClass is the ideal School Information Management for the US. It comes as a standalone solution; one that will help all of your personnel, teachers and administrative staff access information whenever they need it; based on predefined access rights.
Weigh your options and choose wisely
If you've been looking for a school information management system for the US, but you've not yet made up your mind as to which solution should be ideal for your school, don't get discouraged. Keep the three considerations regarding remote access, security and simplicity in mind, and choose wisely. DreamClass comes with all the fundamental functionality we described above; and promises to make your school administration as easy as ABC. What do you say? Want to try it for free?