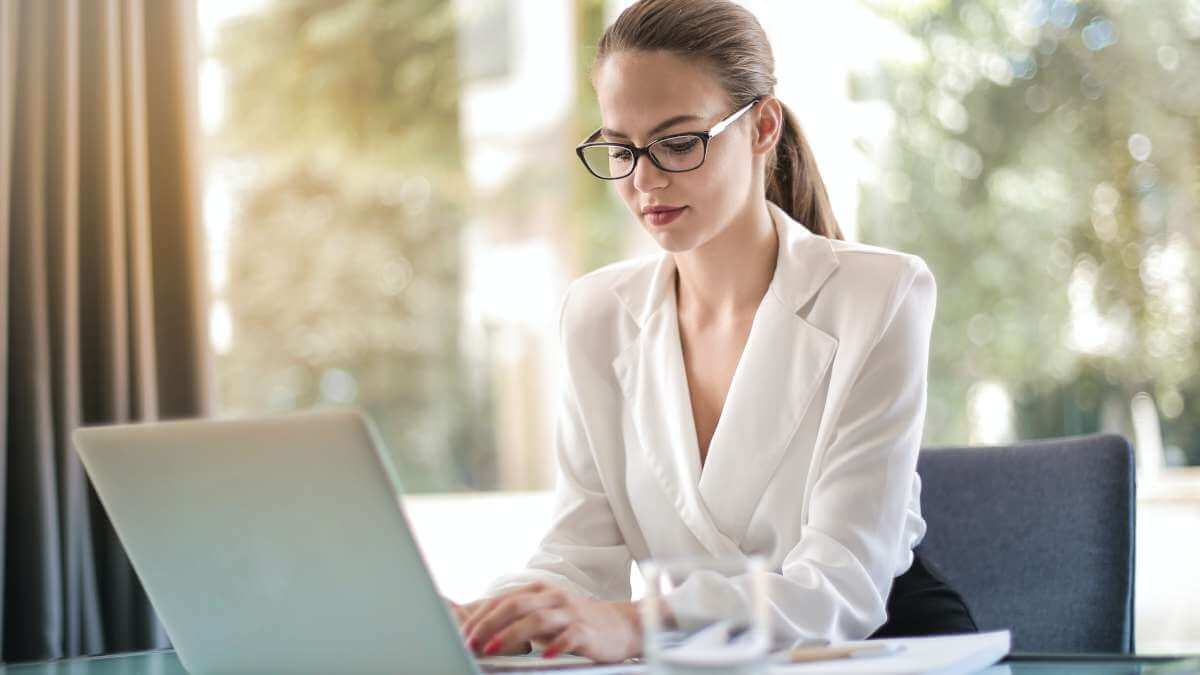 More and more higher education institutions are adopting cloud-based college management solutions. Why? Well, there are plenty of benefits that come with such a solution. Saving administration costs, improving collaboration — remote, even — among all the members of the college community are only a few of these benefits. In case you've been wondering whether it would be worth the while to upgrade your college, too, keep reading to find out more about it!
In what follows, we'll give you a quick overview of the advantages you'll enjoy if you opt for a cloud-based college management solution for your organization. We'll base our arguments in support of using a cloud alternative, mainly on the functionality you'll find in our own solution: DreamClass. And, also, on the things our clients mention time and again, when they give us their feedback.
A little background on college management
College management involves a variety of tasks and processes. From admission and tuition fees management, to assistant-type and general administrative duties, that is. Throughout the years, colleges tried to make these tasks much more efficient, reducing, at the same time, their administrative personnel and payroll costs; whenever possible. Starting with on-premise, locally installed software solutions, colleges have made the most out of available edutech solutions, throughout the years. Today, there's widespread adoption of cloud technology in edutech, in general, and in administrative operations, in particular.
What do we mean by cloud-based college management?
By migrating administrative operations to the cloud, you no longer need to maintain and support expensive, in-house management systems. In a similar fashion, by adopting such a tech solution, the whole college management aspect of your business goes online; and the college personnel are able to access and manage all operations anytime needed, from anywhere — with internet connectivity. And that's exactly the value we wanted to offer our customers, when we decided to switch to the cloud. We decided to rebuild our initial client-based school management application and turn it into one that would be accessible from any web browser; that's a simplistic explanation of what we mean by cloud-based college management. All in all, we created a cloud-based college management system that serves the needs of different educational institutions — including colleges — in the ways we describe below.
5 reasons that make a cloud-based college management system ideal for your organization
If you opt for a cloud-based college management system, such as DreamClass, you'll enjoy these following benefits:
1. Cut down administrative and operational costs and enjoy scalability
Opting for a cloud-based college management solution is, undoubtedly, a cost effective decision, as compared to an enterprise one that usually needs to be installed to an on-premise physical server. And, thus, server infrastructure including purchase and maintenance — as well as specialized personnel — come as an extra burden for the college's annual budget. All these budgetary headaches seem to be beside the point with a cloud-based solution. In addition, most cloud-based solutions out there follow the "pay as you grow" or "pay per use" model; that is you only pay for what you use. DreamClass, for example, allows you to select the right pricing plan for your college, based on the number of students you'll enroll; and, thus, stick to your college budget.
2. Get the most out of an all-in-one cloud-based solution
With an all-in-one cloud-based college management software solution, you'll reduce the complexity entailed in using multiple systems to be able to cover different administrative needs. The functionality you'll find in DreamClass, for example, is equivalent to what you'd find in the whole bunch of these systems or apps. That is to say, among other things, you'll get:
admission management
classroom management
gradebook management, and
a whole list of additional features
Alternatively, you'd need to go for many different solutions in Admissions Software, Classroom Management Software, Gradebook Software, and so forth.
To further explain, it's easier to get more with a cloud-based solution than what you would with an on-premise solution. As a matter of fact, you may even be requested to participate in the development of future information systems, as a college administrator — if your college opts for an old school approach, building an in-house system to address your college administrative needs, from scratch. And, though that sort of contribution involves complex tasks, such as offering suggestions and helping write down the requirements and the functionality your new in-house system should come with, it may not be that daunting — or maybe it is. That said, it probably isn't worth the while.
On the contrary, with a ready-made cloud-based solution, tailor-made for college needs, you get it all, right from the beginning; and, thus, you get to serve all sorts of administrative needs, pain-free.
3. No installation, no setup, no maintenance
It's worth highlighting here that it's not only better — budget-wise — to opt for a solution hosted on the cloud. On top of that, you'll also release yourself and your department from maintenance headaches, as mentioned earlier. To elaborate, with a cloud-based college management system, there is no need for a team of IT experts to take care of the installation or setup and future, ongoing maintenance.
By that token, you'll also enjoy upgrades and improvements. Your software solution is never static. It's one that is constantly evolving to better serve your needs. At least, that's how things work with DreamClass, our cloud-based college management solution. Here, you can get a taste of the changes we've made and the upgrades in our solution, right from the beginning.
4. Improved data security
Chances are, you may be quite hesitant and have security concerns as to whether migrating your college management to the cloud is a wise decision or not. Some might say that adopting such a solution for your educational organization may be quite risky. Besides, if your college data isn't kept securely onsite, how can you be sure that it's indeed being protected?
Here's the thing; though this sounds like a valid concern it's quite misleading. Contrary to common belief, with a cloud-based software solution you get your data securely stored; and managed by experienced IT operation teams. Such teams usually follow IT security guidelines and take security measures that ensure consistency of offered service; providing advanced data and privacy protection. One of these measures is the role-based access control, which we'll be explaining, in detail, in what follows. So, rest assured that your college data will be securely stored.
5. Improved collaboration of all team members
As mentioned earlier, with a cloud-based college management solution, you'll enjoy role-based access control. But what does that mean? You'll ensure that everyone will have access to data, according to their scope of work. With DreamClass, for example, apart from college administrators, teachers, students and guardians are also able to access their personalized accounts, to view relevant information and perform tasks pertinent to their role.
Furthermore, all these roles are able to communicate through their portal; and, thus, cloud-based college management helps bring the community together. It goes without saying that with a cloud-based solution you get more for your dollar; not only in terms of administrative tasks but, also, in what you offer your community, as a whole.
Are you ready to move to the cloud?
If you're not quite sure as to whether a cloud-based college management system would meet your college's needs in practice, you can try DreamClass for free; and see how it works in practice, for yourself. Alternatively, you may book a call with our team and discuss all the details about how it will help your college.