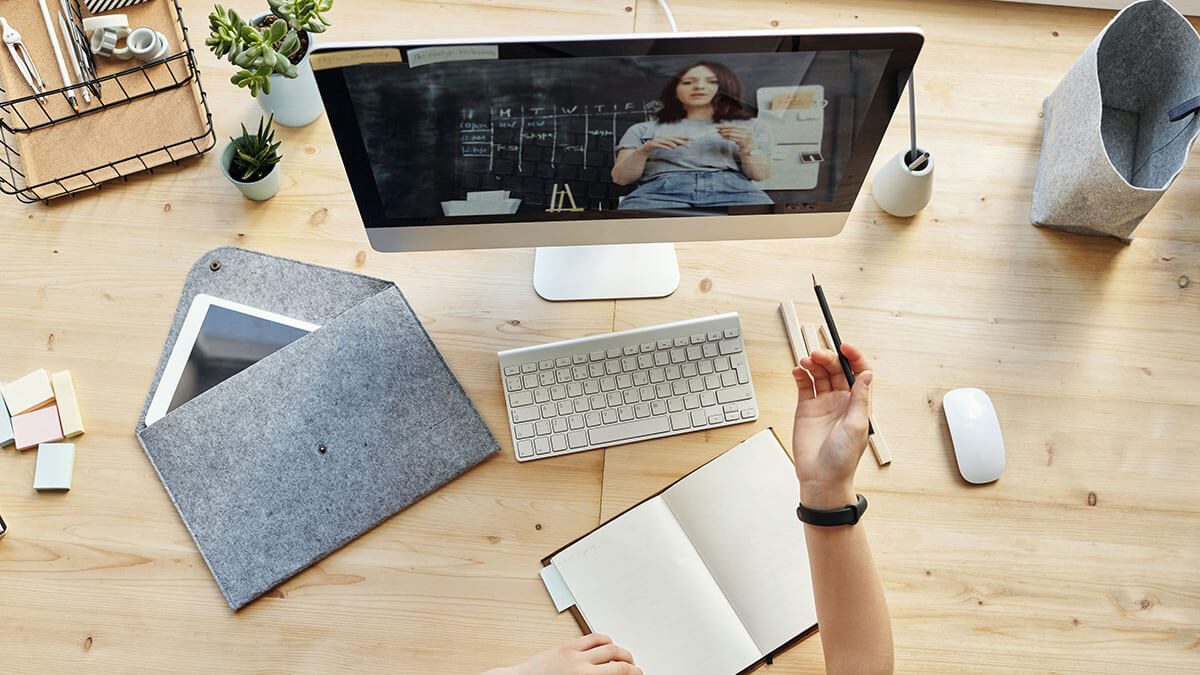 What's your relationship with Edutech? Do you work as a teacher, educator or a school administrator? Do you use technology for that purpose? Or are you just interested in this fast-paced field? If you answered yes to one of the previous questions, then you should get to know all about DreamClass; and the reasons that make it a promising Edutech company.
So, let's start with the basics.
A short overview of what Edutech is and how it evolved over the years
Edutech, in a few words, is a sector in technology that serves education. It involves all types of software and hardware solutions. That is, along with related processes, that support and promote teaching, learning and all administrative operations within schools; and any other educational institution, really.
The significantly valuable contribution of technology in education is not a recent matter. Quite the opposite. According to Wikipedia, the history of Edutech can be traced back to the first decade of the 20th century. But it was much later, in the early 80's, when technology really got into the picture; transforming educational processes in depth, even in a crude style.
Here's a digest of how things changed over the years. In the early years, it was all about the development of some initial information infrastructure. Then, we started using technology as a peripheral tool in classes. And, later on, teachers gradually began using technology as a supplement for instruction. But, things have changed a lot ever since.
So, where are we right now?
Edutech at the forefront of changes that shape up education
There has been a huge shift in the methods used to support and deliver education, in the recent years. What we initially used as a supplementary tool or as an alternative solution, today it comes as a prerequisite. In the same fashion, technological tools or processes implemented with the help of tools, initially applied over a narrow scale of operations within schools and other educational organizations, today are the norm. And that is much more evident these days. That is as, due to the pandemic and the shutdown of schools, there has been a huge paradigm shift to remote learning on a global scale.
And that is only the beginning of it.
Edutech advances: great impact on great scale
Taking a closer look at startups that use cutting-edge technologies to play their part in edutech, one can focus on companies that use artificial intelligence, machine learning and other advanced technologies. These technologies, even at the research or development stage, try to solve fundamental issues of contemporary education. But they are not the only ones that are worth our attention. Nor is it only the digitization of teaching, itself, within virtual classes, the most interesting part of edutech. And why is that? Well, taking the classroom to the cloud and bringing online distance learning into reality, as it actually happened recently is, of course, crucial. But, the truth is, to achieve that there are other, more fundamental issues to be resolved first.

Before anything else, there needs to be a huge change at all levels; administrative processes are, without a doubt, at the core of these fundamental changes. And DreamClass does exactly that; it supports all administrative processes within schools and any other educational institution. Consequently, paving the way for changes that promote high quality education.
DreamClass: a noteworthy and promising Edutech company
DreamClass, as an edutech company, serves the majority of needs teachers, administrators, students and parents may have. By taking fundamental transactional processes into consideration, such as enrollment, curriculum creation, attendance management and many others, it sets the foundation on which teaching and all other educational objectives can be built upon.
The full feature list of DreamClass makes it an ideal edutech solution for all types of schools. And that's because it comes as an all-in-one solution that serves all the types of solutions listed below:
It helps schools and educational institutions leave obsolete technologies and systems behind — most of them are relics of the past, anyway — and make the transition to the Cloud. And that's because it's a light-weight application that is easy to use, from day one. In addition to this, there is no need for maintenance. Not to mention that the cost of DreamClass satisfies all budgets. Therefore, it's an Edutech solution that's ideal for schools, academies and colleges of any size.
A great future ahead
What does the future hold for schools and education? Well, no one can tell for sure what future schools will look like. One thing is for sure; schools and all educational organizations need to gradually adopt advanced Edutech solutions, such as DreamClass, to transform their processes from the bottom up, staying on top of their game.