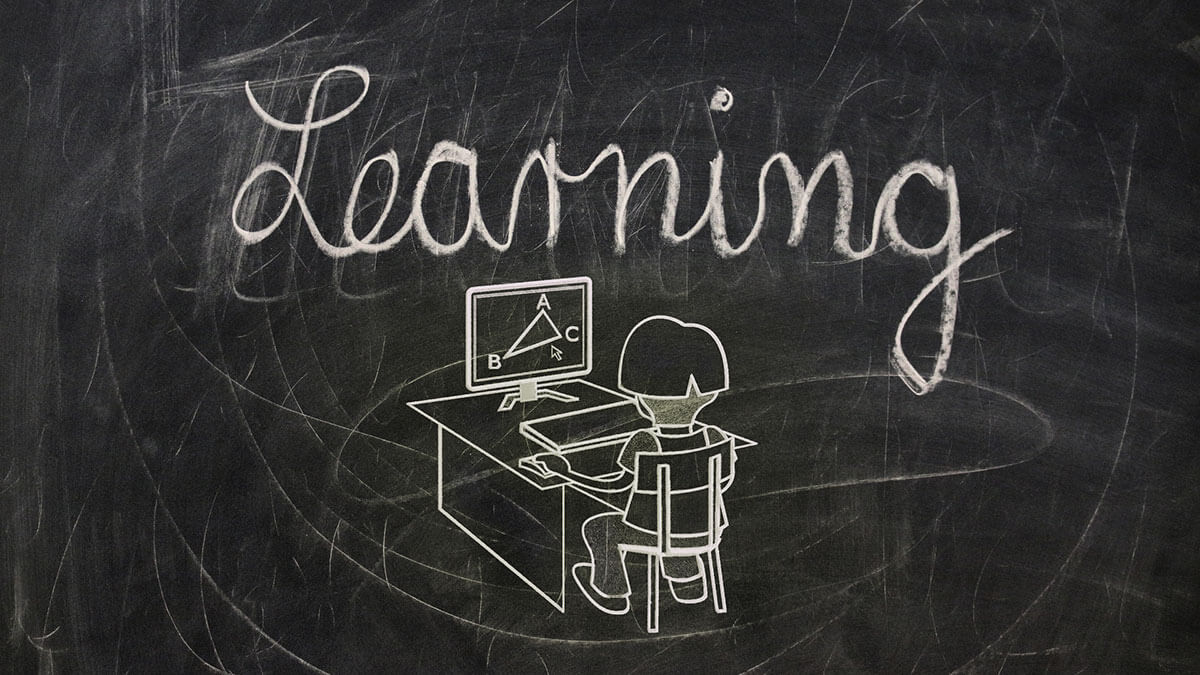 Wouldn't it be great if there was a software solution that would prepare your school curriculum for you? One that would output a high-quality curriculum exactly the way you wanted it, in order to achieve all of your teaching goals? Well, this sounds — and is, to say the least — a utopian point of view. What is realistically feasible is having at your disposal a helping hand from a piece of curriculum management software; such that helps you design and manage your curriculum, remotely.
Though there is no software sophisticated enough to replace you and your virtuosity in designing the best curriculum for your school's unique needs. At least, not yet. But a little help is always needed and welcomed. Especially when it facilitates such a laborious and challenging task, as curriculum creation and management.
Curriculum creation and management: a challenging but essential task
Designing a curriculum is without a doubt, a real pain in the neck. You know better, from experience; curriculum development is not only about the subjects that comprise a course of study for your school, college or academy as described in dictionaries. There is a variety of parameters you need to take into account. And, in short, it is actually the core conundrum you need to solve, in order to go ahead with your next steps.
This goes regardless of the size and the field of study of your school or academy. Creating any curriculum from scratch and being responsible for its management, involves, more or less, many of the following struggles:
1. It's a tedious mix-and-match process
There are so many different things that you need to take into consideration, in order to make the right decisions. You know better than us; you have to try really hard to find the golden section in the following:
Facilitators: Teacher capacity and their availability per time-frame or period
Receptors: Student volume, together with their unique learning expectations or requests
Space capacity: Classroom sizes and concurrent availability
All that, we only touch at a high level overview, as there will probably be additional small details and differentiation, here and there. These parameters need to be evaluated properly, before you can prioritize and route different educational journeys as needed. We are, of course, referring to the ones that bundle up to make up your core educational goals; the goals that shape the profile of your school or academy.
2. "Curriculum" is not written in stone
Let's assume you finally managed to create a curriculum that serves your school teaching objectives as best as possible. Is that all enough? You know well enough that curriculum creation is not a one-off procedure; it needs curation. And, without a doubt, curriculum management challenges you to be on your toes; to make modifications, smaller or larger ones, that will allow for your school's, academy's or educational institution's efficient workflow flow.
3. Running a public school? Things may not be that simple
Exercise extra caution, to make sure your curriculum complies with official guidelines and principles. It's true, meeting State and National guidelines in practice, is a really stressful task for administrators and teachers. And, say you have already set up a detailed procedure to kind of 'reflect' the official curriculum guideline, within your school. How do you handle frequent (or infrequent) modifications that come your way as mandates? How do you make sure your own curriculum representation, as you have already established it, is properly updated? This odd predicament is also true when your school or academy is member of a central educational organization. And, no matter the guidance you've probably received, you always have to be alert to comply to conformations.
4. When working remotely becomes part of the game
As we have previously discussed, here on our blog, working from home adds some extra complexity to your school management. Without some kind of curriculum management software in place, challenges for administrators and teachers are not entirely manageable, if at all. No need to mention; adapting your curriculum under these new conditions, is a prerequisite to sustain seamless operation. Besides, management hurdles are way harder to overcome when you have to create your curriculum from scratch, within a new context.
DreamClass: Curriculum management software for your school
With DreamClass, creating and managing your school's curriculum is annoyingly easy. And there's, really, no exaggeration meant in that statement. DreamClass helps you work from your browser, wherever you are, completing tasks with no compromise:
Easily structure a hierarchy of courses: With minimum effort, you can shape your curriculum the way it best fits your school's needs. You get to have an organic, easily editable representation of how you need to run your school. Including the most convenient way to structure departments, courses, classes and any other entity that serves your educational needs. Students and teachers can be mapped to courses and classes. It's just a piece of cake with DreamClass.
Make any modifications, without the need to start over or, worse, end up with messy representation of your curriculum. Add, remove or edit your courses, your classes and your whole structure, as you see fit.
You can take a sneak peek at past curriculum structures and copy your entities, structure and methods, without having to think it over.
Allow access to any or all of your colleagues, to help you in the entire design process.
Managing your curriculum remotely
Once you have the first version of your curriculum ready, you can easily invite teachers, supervisors and any other additional role you wish, really, to join you and provide feedback for improvement, where needed. As with allowing faculty members to login with different access privileges, they can also have different dashboards, featuring an overview of the curriculum, directly on their screens.
That way, with curriculum management software, such as DreamClass, teachers have a say in your current version of the curriculum. Which is, of course, of vital importance. Their constructive comments will probably help improve it to the best of its potential. Curriculum creation is no longer a one-dimensional representation on a sheet of paper.
Do not settle for second-best
With curriculum management software like DreamClass, all you have to do is focus on your educational objectives, choosing the right curriculum model that satisfies your needs towards them. You no longer need to compromise towards lower standards than required. Make your curriculum as complicated or as simple as you need it, to serve your school's needs. That's not only because DreamClass allows you to create and manage your curriculum in any demanding context — and with great effectiveness. It's also because now, today, you can!