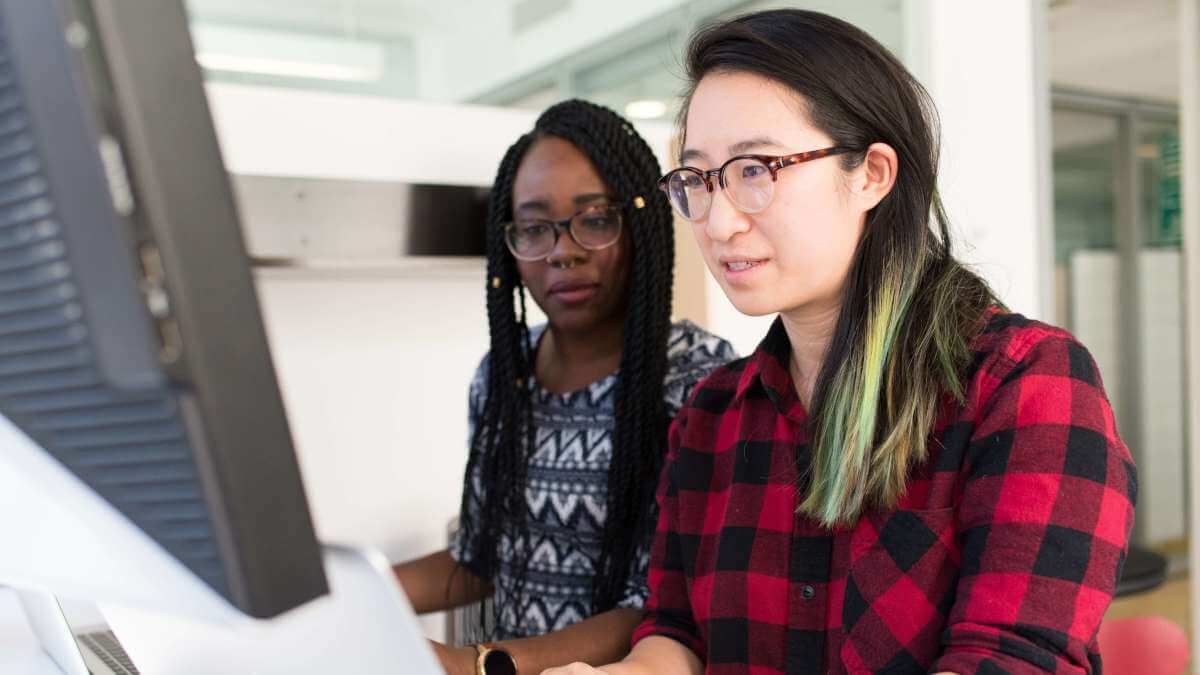 Looking for new ways to manage your vocational school? Need to, finally, get rid of the hundreds of Excel spreadsheets or the piles of paper binders that have stacked up? If so, you're in the right place. With the help of ERP software for Vocational schools, you're now able to leave all these time-consuming and error-prone methods behind.
Solutions such as ERP software for vocational schools are not all that recent. But, even so, a large number of vocational schools still rely on obsolete and no-longer-functional administrative methods. The reason? For some of them, it may be the fact that the number of students they enroll is relatively small; perhaps they don't find the point in upgrading. Others may have not yet received the longed-for approval from the funding department of education to proceed with the proper upgrade; and that applies to both public and private vocational schools.
Nevertheless, vocational schools have some special attributes in the way they operate, which make specialized software solutions a necessity. That is to say, vocational schools usually offer a variety of vocational training programs for adult students; who, in turn, prefer to get access to information related to their studies, on their own. And that's what makes ERP software for vocational schools so critical.
Below we'll first take a thorough look at what it means for schools to be working without a proper solution in place; and then we'll get an overview of the benefits of using ERP software for vocational schools.
Let's find out more!
When excel sheets, manual processes and desktop-based solutions are not enough
Vocational schools that have built their administrative workflows using one of the alternatives above — not an ERP software for Vocational schools — will inevitably encounter some of the following problems:
Administrative tasks and processes are time consuming and complicated
Managing admissions, attendance, gradebooks and fees with the help of Excel spreadsheets leads to excessive workloads, for school administrators. In the same fashion, schools that still work with handwritten documents have to look through piles of papers to find answers to simple questions.
There is no accessibility to students
None of the above options allows for students to get access to information related to their studies. More specifically, students are unable to view their grades once prepared for them; nor are they able to access their attendance data or tuition fees. Administrators use specific methods and workflows to support the organization of information internally; and then prepare the relevant papers, to share with students.
An attempt to share such information with the help of Excel files — and not with an ERP software for Vocational schools — would probably translate into extra effort for administrators, in order to offer these personalized files online.
Automation is limited
As a matter of fact, automation depends on each administrator's ability to make their processes efficient; namely, the processes that require manual effort.
Desktop-based solutions, on the other hand, are, most of the time, impossible to be adapted; at least, not without the help of an expert. To put it another way, although administrative requirements may change over time, improvements on static systems aren't free of charge. Simply put, upgrades cost.
Vocational schools are burdened with extra costs
Keeping to the theme of extra charges, desktop-based solutions usually entail some extra maintenance costs.
Excel spreadsheets, on the other hand, come with the respective licensing cost. And even if that cost is not that critical, the value schools get from such generic tools is limited. Suppose a vocational school decides to readapt their requirements in terms of recruitment standards and hire appropriately qualified personnel. That, alone, will add no further value to their administrative efficiency.
Manual processes — or administrative paperwork — on the other hand, come with equivalent costs; requirements on personnel to coordinate and perform their tasks, along with some extra costs for stationary materials, to support the entire process.
Teachers' participation in administrative tasks is challenging
That's mainly because it's difficult — or even impossible — for them to contribute to respective tasks, when needed. Why? Mainly for practical reasons. Take, for instance, vocational schools that use desktop solutions; who has access to them? Well, even if it's feasible to provide granular access and then delegate part of the laborious administrative tasks to teachers, that would mean they'd have to devote the extra time. And that amount of time would be depriving them of the chance to work on tasks more fundamental to the educational process. That would probably be avoided with the help of ERP software for Vocational schools; thus, making a teacher's involvement much more efficient. More on that later.
Retrieving older records and information can be a really daunting process
Take, for example, alumni student records or data related to past school periods. The personnel responsible for the organization of this type of information will have to spend the extra time to find these files. And that holds true both for Excel files and handwritten documents.
Things you can do with an ERP software for Vocational schools
Vocational schools that decide to invest in ERP software that is made for them, manage to get past all these aforementioned obstacles. If you're responsible for your school's infrastructure, here's how your vocational school will benefit from such as decision:
Focus on a single system that offers everything you need
In particular, you want to get a host of features that help improve and automate your long list of administrative processes. And that means that, with one — and only one — solution, you can reduce the overall cost of your infrastructure and stationeries; while you also eliminate the frustration caused by using a combination of unrelated tools.
Manage student information much more efficiently
You can create student profiles online and have all the information you need gathered in one place. With student cards, you can keep student information stored online; making it easier for administrators and teachers to find everything they need, the moment they need it.
Organize your vocational training program
An online representation of the vocational training program helps you perform different administrative tasks much more efficiently. In particular, you can:
create classes with their respective subjects,
assign teachers,
specify the pertinent tuition fees and
schedule teaching hours.
All in all, you may prepare everything you need in advance, and then move on to distributing students to classes. Any modifications that may be needed, can easily be done later on. This way, the organization of your training program is at your fingertips.
Manage teachers' information and payments
If your vocational school offers a diverse range of training programs, your teaching personnel is probably equally varying; and, thus, teacher management may be equally daunting. With ERP software for vocational schools, that's not a problem at all. You can create teacher profiles online — the same way you do with students. And, you can have all the information you need; such as personal information and contact details linked to the classes they teach. In a similar fashion, you can keep track of the payroll, adding details such as:
teaching hours,
amount,
type of payment they received,
date of payment etc.
This way you make teacher management a breeze, being able to address (if needed) any issues that may occur; regardless of whether they're relevant to regular teaching personnel or guest teachers.
Offer students their own portal
Help students keep up with their studies, by giving them access to their own portal. There, they'll be able to view everything they need, regarding the vocational program they follow.
In particular, they'll be able to check over their weekly schedule, their attendance data and their grades. Also, they'll be able to contact and collaborate with teachers and classmates, if needed; and proceed with tuition fee payments and more.
Leverage teacher engagement with a teacher's portal
With ERP software for vocational schools, you're not only able to manage teachers' information efficiently, as mentioned earlier; you can also help them organize their class information and take further action, where needed. More specifically, by giving teachers access to their own portal, they can create gradebooks for each one of the classes assigned to them. Additionally, they're also able to track attendance and inspect attendance statistics, create assessments and contact students, when needed.
Start the new school year with the right software solution for your school
If Excel spreadsheets and legacy systems make the management of your vocational school way too complicated, and are no longer suitable for your administrative needs, consider making a head start this school period. Try DreamClass, our ERP Software for Vocational Schools. You'll manage to leave behind all the intricacies that slowed your internal process down. Give administrators, teachers and students a personalized solution and upgrade your school's offering, staying ahead of the competition!