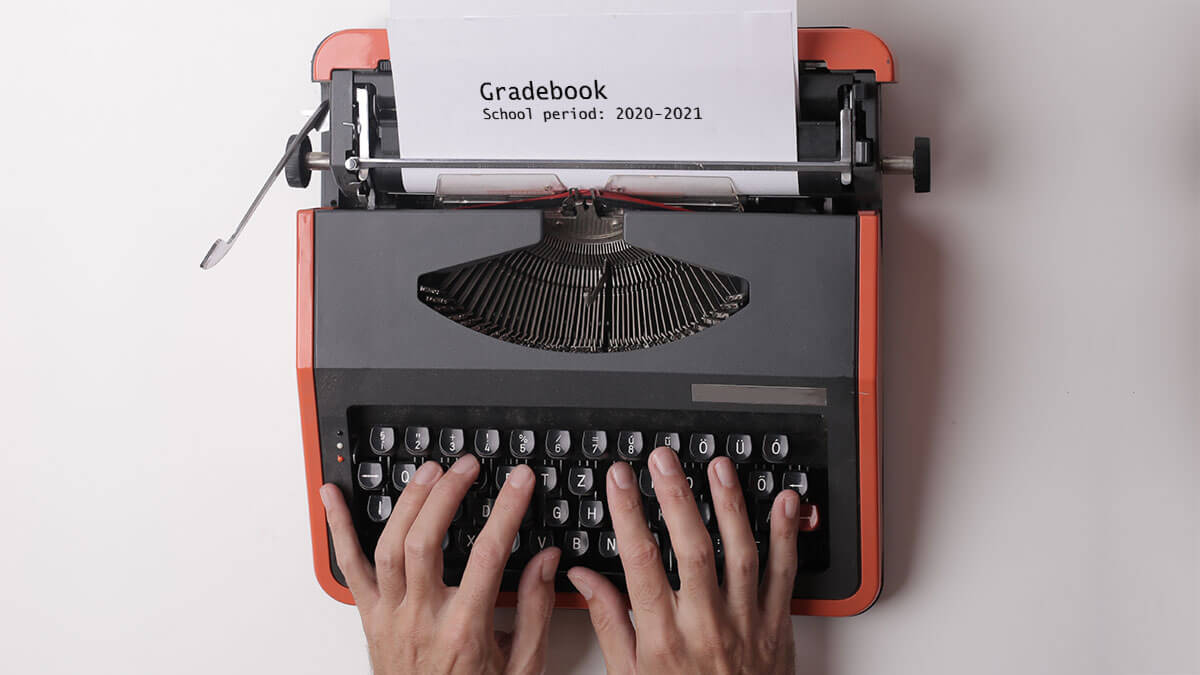 If you've been looking for a smart way to manage both student attendance records and gradebooks, Academic Management Systems are exactly what you need. Employing such a solution for school management helps save time; and make these two core school operations — and many other — much more efficient. And that's exactly what we're going to explain in our article below. Read on, then 🙂 .
Why attendance records and gradebooks are so important?
Attendance records and gradebooks are, without a doubt, two of the most demanding operations in what we call school management. And that's because both of them need continuous updating and probably constitute the only measurable data you have at your disposal. In addition to that, attendance records and gradebooks are, perhaps, the only sources of information parents will require access to. At least, so that they can be aware of how their children perform at school. Both of these types of records can provide a healthy snapshot — or an illustration — of a student's school performance.
When grades are stored in a compact form that can be easily accessed by teachers, they can function as a quick reference; one that gives them valuable insights. And that is really useful, as it allows teachers to get valuable insights for both a student's performance and each class's performance rates, as a whole. That way, it helps teachers to re-adapt their educational plans entirely; Or, perhaps, just the way they approach teaching.
So, having a system that allows you to manage these two fundamental operations effortlessly and effectively, is of paramount importance to successful school management.
Now, let's see how each one of these two core school operations can be performed easier and more efficiently, with an academic Management System.
How Academic Management Systems improve attendance management
As we've previously explained, attendance management as a procedure, is much more efficient when you use the respective software system,for your school. Doing so, you don't just jot down a crude list of students that were not present during the last period. Let alone, repeating this process, day by day, for each one of your classes, ending up with a huge inventory of lists to archive and use as references. When you, alternatively, enter attendance data on a software system such as DreamClass, you will receive the following advantages:

Paperless attendance management system, which allows you to have all of your attendance records safely stored at one place.
Easy access to attendance data from your browser. Share it as needed, with teachers or parents. That way, you can make the best out of data available on your students; ensuring safety and welfare.
Instant notifications to parents or guardians regarding a student's absence. That's by sending out the relative email; one that won't only save you the extra trouble, but it will also help towards improving said student's performance.
So says, research…
Allow us to share the results of a piece of relevant research with you. According to said research, sending an informational note to parents such as "how many days of school their child had missed",increases student attendance and reduces course failures, dramatically. Well, that's a benefit that cannot be ignored, don't you think?
In addition, when it comes to your relationship with students' parents, academic management systems have proven to help build trust with parents or guardians. And that is of vital importance to your school's smooth operation, status and ranking, as well.
But, what about gradebooks? How do Academic Management Systems implement this part towards smoother school operation?
Gradebooks in Academic Management Systems
If you've run your school for ages and maintain a complete archive of paper records containing student grades, you have to deal with one too many difficulties. Paper records of your gradebooks are hard to organize and manage. Whenever parents wish access to gradebooks for their children, you're either hard-pressed to produce these records; or you'll need to have previously devoted the extra time to prepare the records, before they're needed. And, even if you're using an alternative method to do it, such as keeping a book sheet in Excel, it's still not as efficient as gradebooks in academic systems. That's because such files need constant maintenance; and if teachers aren't that skilled, the task will probably burden the person who is most tech-savvy.
Do it better with an Academic Management System
Good news, though! There is no such problem with Academic Management Systems. These systems will — among other things — allow you to have your gradebooks stored in a more efficient format. That said — and done, you and your teachers will be free to focus exclusively on the educational content and goals of your assignments. And, with an academic management system such as DreamClass, you can enjoy several benefits:
Assignments, exams and final grades, all of your student performance data is now gathered in one place. No need for thoroughly scrutinizing entries and logs, any more; and no stressing over losing important data. Even when it comes to your curriculum!
No calculations needed. Adding up grades to calculate final — and perhaps balanced — grades, is no more a cause for a headache. You need just set the ratios — or weights, fill in the grades and there you have your final grades.
Keeping electronic records of student grades, along with all the required details, is now a reality. You can add notes when needed and have all information pertinent to performance in one place.
A new era begins for school management; ready to join?
As noted, having all of your attendance and gradebook records gathered in one place, comes with countless advantages for your teachers, your students and your school. And that's exactly what DreamClass has to offer. By going paperless, you get to easily organize and manage your electronic attendance and gradebook records, thus upgrading all aspects of school administration. And, if you happen to have your laptop along, you can do it from any place in the world!
Try DreamClass for FREE, till the end of **July**, and see how it can level up your school operations, for yourself.