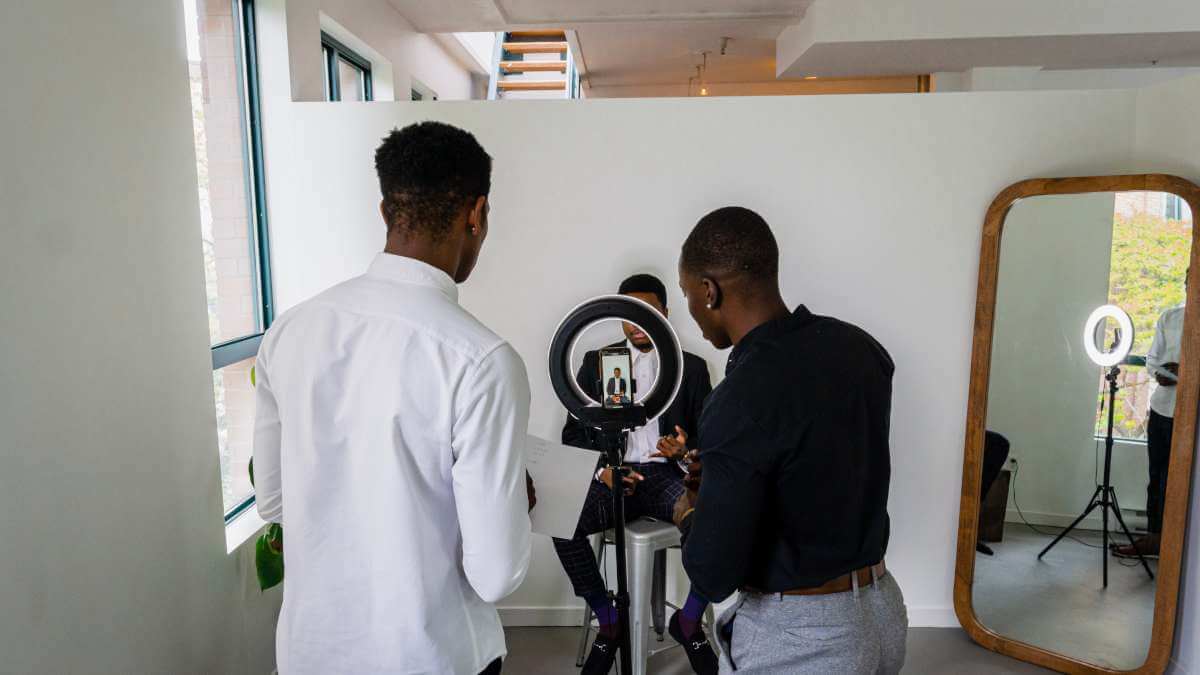 Have you been wondering whether it's possible to make your vocational school administrative processes much more efficient? If so, you're on the right track. With a vocational school management system such as DreamClass you're not only able to optimize established processes but also promote your vocational school's goals and objectives.
How's that possible? Read on!
To answer that question, we need to focus on the attributes that make that school type different; compared to other school institutions, of course.
What makes vocational school management different?
Well, it all boils down to the key features you (probably) draw attention to, in order to attract more students. More specifically:
You're probably teaching smaller classes.
School periods are shorter; and that means faster completion times.
Your courses are mainly focused on on-the-job training.

Truth be told, the above will only be part of what constitutes your vocational school's unique offering. And that offering is also what leads to a long list of challenges you'll need to face.
Hopefully, with a vocational school management system you'll be able to upgrade the administrative workflows that stem from the aforementioned school traits; and set the ground for improving a long list of long-term actions and objectives, such as producing qualified graduates.
No matter the role you hold in your vocational school, with DreamClass you'll manage to achieve all of them; with almost no effort at all.
On to the functionality offered, then!
Features worth-looking for in a vocational school management system
DreamClass comes with a long list of features that make it an ideal solution for any type of school. More specifically, the functionality offered supports the majority of school administrative processes; both for occasional tasks and repetitive ones — such as student enrollment and attendance management. In a similar fashion, it also offers financial management that supports monitoring for both student tuition fees and teacher payments.
For the purposes of the vocational school administration, we'll focus on fundamental functionality; the kind that is strongly related to vocational school's built-in requirements.
Class management: organize and coordinate multiple small classes
No doubt, class management is one of your top challenges. Small classes with fewer students is a must-have, since you focus on offering better learning opportunities. And, with a vocational school management system like DreamClass, that's not a problem at all. And that's because you can enjoy flexible class division and management, by making the most out of single-subject and multi-subject class groups. In addition to this, you may also use class tagging and take your class management to the next level.
Curriculum creation: implement a joint curriculum
Another administrative headache you're probably dealing with, is curriculum creation; let alone the occasional need to make it much more complicated than usual. That's especially true when you're aiming to implement a joint curriculum, between a set of different industries (fields of expertise) and your vocational school. So, the requirement for a joint curriculum stems from the need to put together sessions with productive teaching material; as per industry advancements, of course. Thankfully, you have all the flexibility you need to make that implementation with only a few clicks; making the most out of groupings and level divisions DreamClass offers.
Timetable management: easily schedule teaching and field practice sessions
Ιf you want to organize and represent the implementation of your joint curriculum in a functional timetable, you can surely do it! Timetable management in DreamClass is a breeze; and that's what makes it an ideal vocational school management system for your school, too. Give it a try for free! See how easy it is to create colorful timetables that represent all of your teaching sessions, for yourself.
Teacher management: host and manage guest teachers from the industry
Another aspect worth improving on, is how you manage your teachers. Since the major feature of your curriculum is diversity, your teaching staff is probably equally diverse, right? Add to this the need to invite specialized guest educators, from time to time, and you've got the whole picture.
Using DreamClass, not only do you have the option to assign teachers to classes and subjects; you can also give them access to their profile, so that they can see timetables, gradebooks etc.? And, besides that, you can also manage their payments easily, all within DreamClass. And these are only a few of the core features you'll find in our vocational school management system.
Student portal: give your adult students access to their account
Apart from the teacher's portal for your faculty, you can grant your students access to their own account. There, they'll be able to find essential information related to their studies; such as their attendance data, weekly timetables and much more.
Make DreamClass your Vocational School Management System today
Reap the benefits of vocational school management system that comes as an all-in-one solution and helps you upgrade all kinds of administrative workflows in your vocational school structure. Be competitive and offer your students a tool that allows them to keep pace with their students!