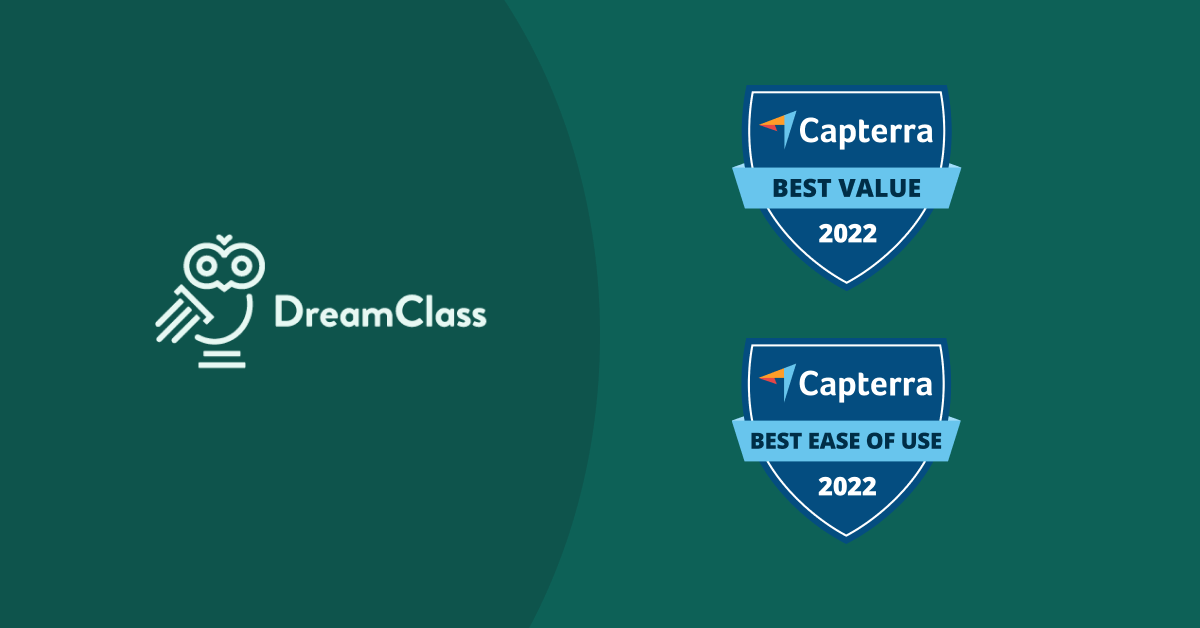 Are you in a quest for school management software that is super easy to use and delivers the best value for money? If so, DreamClass is exactly what you're looking for. And we've got two good reasons for saying so. 🥁 Our software solution received two badges from Capterra: "best ease of use" and "best value" for 2022! And we're super excited to share this great news with you🎉!
As you'll see, we have proudly pinned these badges on our homepage, as both of them are actually a demonstration of our customers' appreciation. More specifically, customers of ours took the time to respond to Capterra's questions and say how satisfied they were with our school management software; evaluating our product, in terms of ease of use and value, among other things. And it was these verified user reviews our happy customers left on Capterra that ranked our product as a high-rated one ⭐ on this platform.
Two badges of honor for us that recognize the value we offer to you
Capterra is a leading resource that supports businesses on finding the right software tool for the job. With more than 800 categories of software solutions for various industries, Capterra follows a rigorous, heavily manual process so as to how they validate customers' reviews. And, thus, it helps professionals like you make informed decisions, based on real buyers' opinions.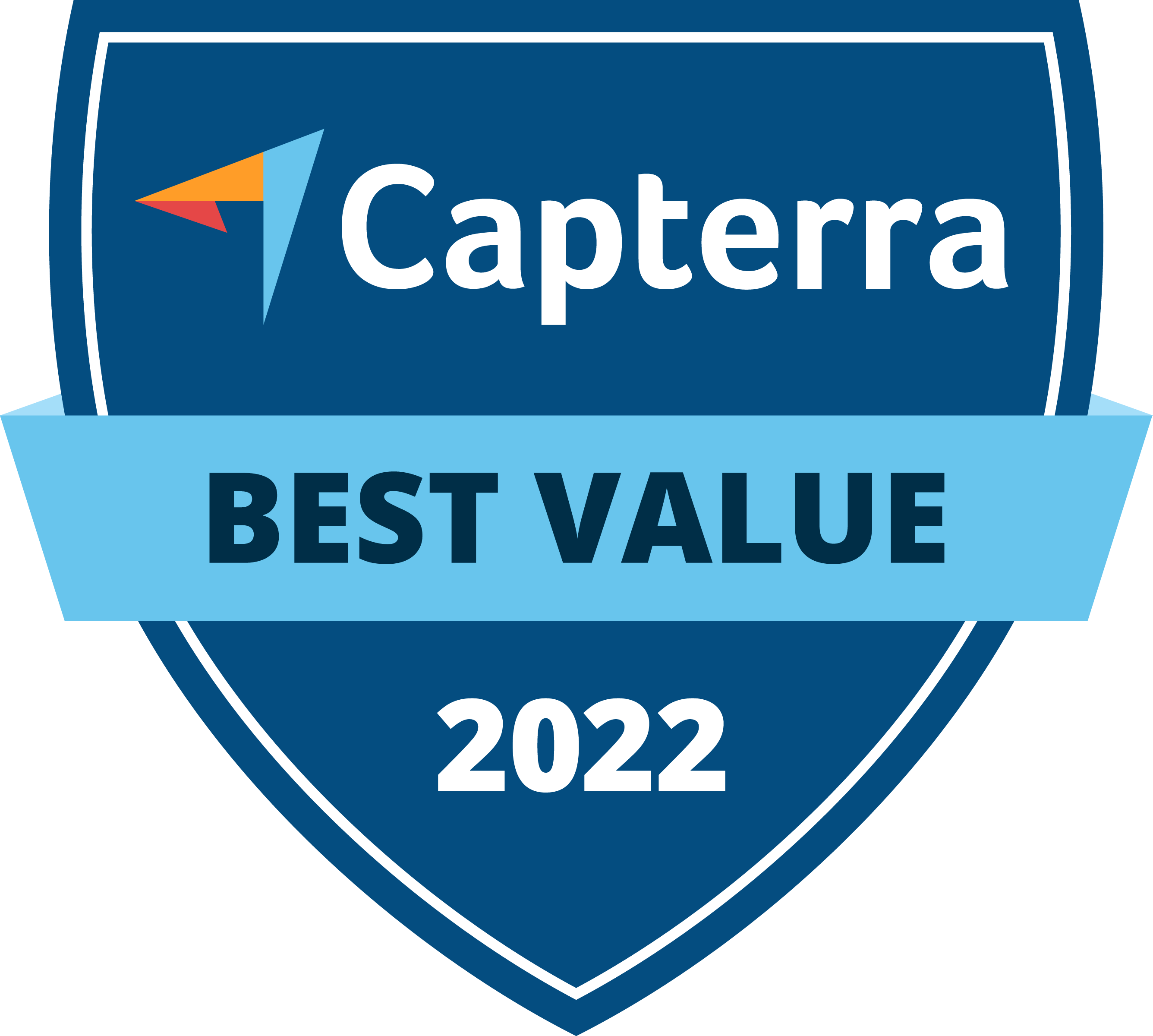 Needless to say, here, how much we value our customers' opinions. Both of these badges serve as a validation of the effort we've been putting in, all this time, into improving our school management software; making smaller or bigger improvements, based on the feedback we got from customers like you through our customer care department.
Hoping that we'll help you get a better understanding of what our service has to offer to your school, let's have a look at the comments some of our verified customers left on DreamClass' listing, on Capterra. And, more specifically, let's scan through comments that evaluate the ease of use and the value of DreamClass.
Best ease of use badge for 2022, based on school professionals' opinions on Capterra
Verified customers, after using DreamClass for a while, said the following about its ease of use, as a whole:
Customization makes it easy to make adaptations to suit their school's needs.
The product has been "fairly easy to use with little complication".
As you'll see we also got comments with respect to DreamClass' learning curve: "The product is intuitive even for the less tech savvy people".
In a similar fashion, customers also focused on more feature-specific comments that make DreamClass worthy of rank as school management software with best ease of use for 2022. In particular, among other things, they highlighted the following:
It's super easy to add students along with their info.
Connectivity with services like Stripe makes it easy to set up billing.
Tagging and color-coding functionality makes reporting easy as well. Whether reporting refers to daily absences, student attendance summaries or reporting related to payments.
As you'll see on your own, there was considerable positive feedback from school management professionals on how easy it is to get started with our product. And, not only this, but to also make a whole list of administrative tasks a breeze. Many of our customers have already switched to DreamClass from another platform, as you'll see in our reviews.
What makes DreamClass rank so well as school management software with best value for 2022?
Again, it was customers' positive ratings and comments on the value-for-money aspect of our product. Here are a few things they said about us, you might find useful:
Some customers mentioned that "the cost is reasonable for the platform you are getting"
Others made a comparison with other tools and the verdict was again positive 🙌: DreamClass is more affordable compared to other platforms!
Also, customers mentioned that other platforms not only fall behind, in terms of functionality, but some of them also excessively charge some of the additional functionality as compared to our platform that offers it in all of our subscription plans.
We'll keep up scoring high on ease of use and value!
We really appreciate all the positive comments from our customers; and the ones we get in person, too! 🙏. Make no mistake, we won't rest on our laurels! We promise to make our platform the best school management software solution in the market! We'll keep up the great work we've been doing right from the beginning, improving and polishing every little detail here and there. And we'll also keep adding new functionality, so that you'll eventually be able to manage all administrative tasks blindfolded!
And, did we mention that we also got a best customer support for 2022 badge from Software Advice, as well? You really are our priority!

Hey, wanna see how far we've come? Try DreamClass for free and see for yourself how it can transform your school administration management 💪
There's more!
Works for any type of school
Let's discuss if it works for your school