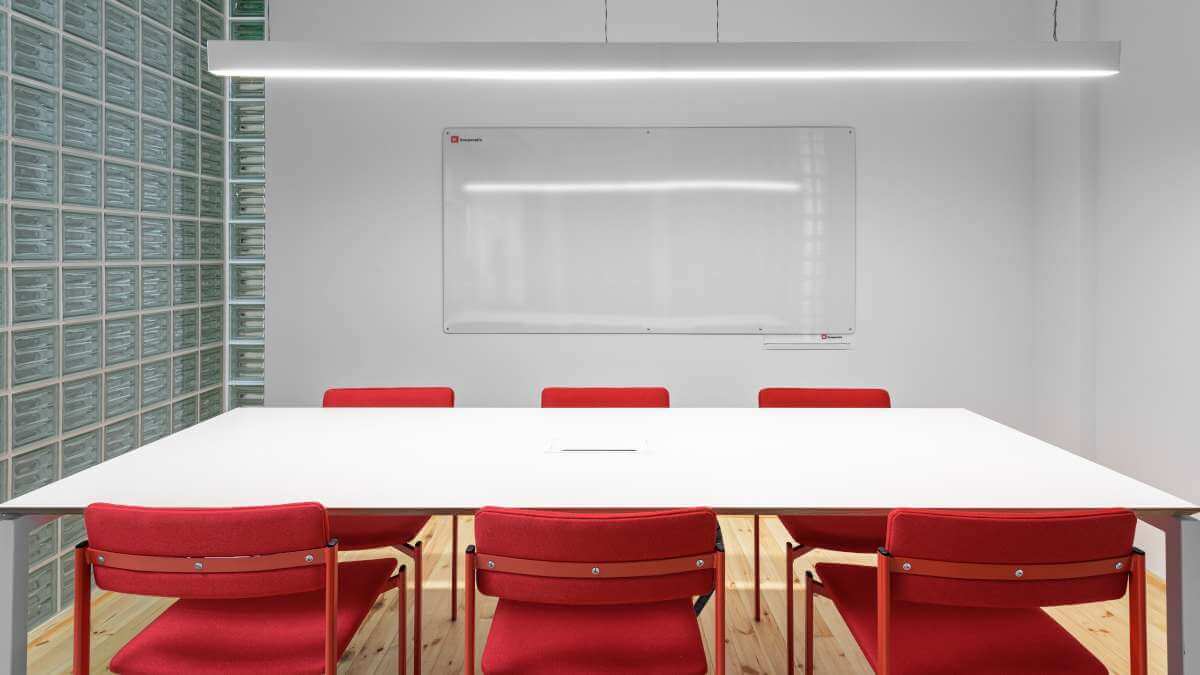 Want to make your school future-ready so that prospective families will choose your educational institution against others? If yes, then why not use a modern student information system?
With it, you will not only simplify various administrative tasks and help your school operate more effectively and efficiently. You'll also manage to engage both students and parents helping them get involved with the school community from day zero.💪
If you want to bring that positive change into your school stay with us! In what follows we'll be explaining in detail the ways DreamClass, our student information system, helps you to that end.
In case you're not confident enough to make this system changeover, we're here to help you. How? We will examine the flaws and deficiencies schools operating in the same way as you do face.. Looking at things from a different perspective sometimes helps😉. So keep reading!
Schools without a modern student information system in place
Schools that run their administrative tasks without a modern student information system "in place" probably struggle with one of the following alternatives:
They're using obsolete, on-premise school management systems.
They have employed multiple software solutions to address their school administrative needs.
They're executing part of their logistics relying on paper-based processes.
A combination of all the above.
Thus, they may be dealing with problems and issues such as the following:
Increased costs include stationary, infrastructure, implementation, maintenance, IT staff, and training costs.
Loss of centralized control and duplicate work especially if they use multiple software solutions for different purposes.
Growing their school is challenging. Using an on-premise solution has them dealing with infrastructure-related issues.
Why choose a modern student information system?
With a modern student information system like DreamClass, you'll enjoy the following benefits:
Ease of use
Secured and easily accessed student data
Reduced cost
Matter of fact, the cost is way lower; compared to what you would spend using other conventional and perhaps obsolete systems. Similarly, choosing to upgrade your school management with a modern student information system gets more cost-effective; compared to the payroll expenses you'll be burdened with if you were to employ additional staff. People tasked with tedious administrative tasks and additional people to support said infrastructure.
DreamClass, for example, as you'll see in our pricing plans helps make a big difference in your school's expenses.
Are you still wondering what you'll get from our modern student information system? Read on!
Upgrading your school management with DreamClass
With DreamClass, you can easily complete a long list of administrative tasks, such as the following ones:
Admissions management
In DreamClass you'll find admission functionality similar to the one offered in admission software solutions. More specifically, you'll be able to create admission forms in seconds to share them in public with your audience. Or you may create private admission forms to invite students to re-enroll in a new academic period from their portals. In both cases, you'll work with ready-made admission form templates. And you'll be able to customize them so that you gather all the information you need for your new applicants.
In a similar fashion, you'll also be able to track all the actions you perform while processing the admission application forms you received. Thus you get to break down into steps the process you follow before you finally register candidate profiles in your system. Last but not least, you'll be also able to receive admission fees. Guardians or students will be able to first pay and then proceed with their application form submission.
Lesson and event scheduling
With a modern student information system like DreamClass, you will run a host of administrative operations way more efficiently than you're currently doing. DreamClass helps you complete academic tasks such as lesson scheduling in less time. With it, you'll be able to schedule one-off and recurring lessons— for all of your school classes – and have the timetables also shared with teachers, students, and guardians in their portals. And not only this, but you'll also match lessons with classrooms.
Matter of fact, DreamClass works almost like a classroom management software solution. It not only allows you to create your digital classroom entities, but you may also group classrooms to take notice and better handle both classroom and tutor conflicts.
In a similar fashion, you'll also be able to schedule one-off or recurring school-wide events making them visible to students and/or teachers so that you keep your whole school community up to date.
Attendance monitoring
Attendance tracking gets way easier with DreamClass compared to paper-based processes you may have been using up to this point. In particular, once you make the switch to our online student information system, you'll get to track attendance in seconds. With only a few clicks teachers will be able to properly set the attendance status for all the students of a class. And not only this, but they will also be able to add comments on attendance records, label students as late, and add extra notes with respect to the flow of the lesson, etc. And all this information will be automatically organized in attendance reports available to administrators and teachers while attendance records will be also visible from students' and guardians' portals.
Performance management with online gradebooks, transcripts, and report cards
Managing students' academic performance becomes a breeze with DreamClass. With our software solution, you'll get to easily create online gradebooks in seconds by simply making the most of our performance toolkit. You'll get to create and re-use gradebook templates, select a preferable grading system, and use color-coding grade levels to make it easier to read the grades of a class. You'll also use customizable transcript templates to share students' performance with guardians and also internally to store information.
Want to harness the power of modern student information for your school?
If yes, why not have a go and see for yourself how our modern student information system helps you upgrade said administrative operations? As you'll see for yourself, you get full control over what you'll be sharing with guardians, parents, and students. And that is possible only if you decide to give them access to their portals. The functionality implemented helps you to also manage tuition fees more easily, allows for hassle-free bulk communication with parents and guardians, and so forth.
Create an account for free and start playing around to see if it is the right solution for your school.
Note here that you won't need to insert your school data. We have already set up demo data for you to save you time.😎