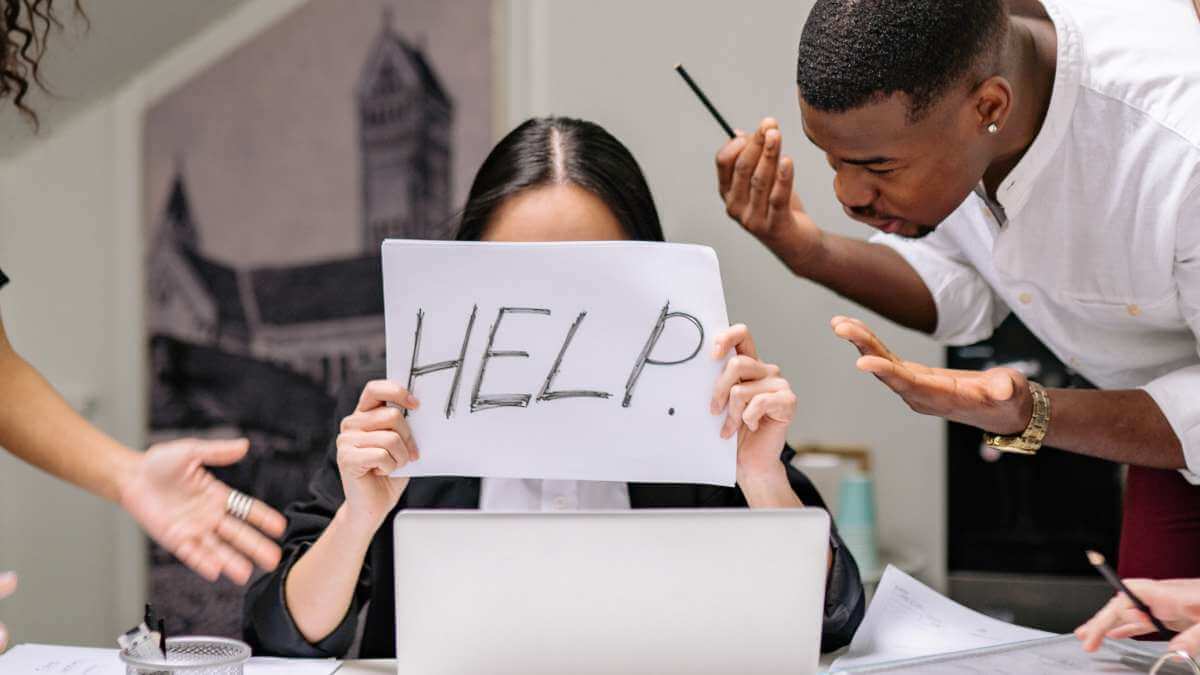 Is it a quick retrieval of information? Or, is it enhanced and effective communication among teachers, administrators, students, and guardians? Well, with the help of the right system, you'll set the ground for innovative school management; and, thus, you'll transform the various administrative and operational aspects of your school. 
From old-school administration to innovative school management
Traditional school management involved increased and, usually, unmanageable administrative workloads, stressful paperwork, duplicate tasks, and so forth. The majority of school operations were largely based on facilitators' organizational skills. Administrators, head teachers, and other principal faculty members were tasked with dull, repetitive, and time-consuming duties; essential for the operation of the school, but didn't necessarily add equivalent value to the educational process.  
Things have changed a lot, over the years. The development of modern technology introduced innovative practices in school management. Modern administrative infrastructure replaced outdated equipment. Starting with expensive, monolithic systems and, lately, with cloud-based, lightweight solutions, school administration changed with the times. All in all, schools managed to rejuvenate all obsolete processes, with the help of technology; and, thus, brought new life into the ways teachers and administrators work. The transformation led to a new era in school administration that could be summed up in one phrase: innovative school management.
Therefore, a question worth answering is: What makes a software solution ideal for innovative school management? Don't stop reading now; we'll go through an overview of the functionality available in solutions that do the trick; and offer schools ways and the means to run all of their processes efficiently.
Software solutions that offer innovative school management
Plenty of solutions, available in the market, help transform different aspects of school administration. Some of them, for example, digitize and, thus, improve specific operational tasks and processes. From online attendance systems and class scheduling software solutions to digital gradebooks and curriculum management systems, to mention a few; they're built with a specific day-to-day administrative operation in mind. At the opposite end of the spectrum, there are innovative school management software solutions that help holistically address administrative challenges. In particular, with School Management Software (SMS), or a Student Information System (SIS), schools can practice innovative school management daily. And, they can do it with the help of functionality typically incorporated in solutions of this type: 
Curriculum and School Program Management
With an innovative school management software solution, the curriculum management process takes place online. More specifically, you can create a digital representation of the school program you offer to your students and easily work on it, from wherever you are. Namely, teachers' capacity, the number of students enrolled, and everything you need to make planning, implementing, and modifying your school's curriculum a breeze, is now available to you.
Personalized portals for administrators, teachers, students, and guardians
Innovative school management calls for accessibility of information, digital transparency — whenever needed — and unhampered interactions among school personnel. In practice, this translates into enabling teachers and school staff to take on administrative roles; and jointly work on student information. And that is feasible with the help of administrators' and teachers' portals.
In a similar fashion, student and guardian portals retain an ongoing record of students' education experience. The result? Increased student and parent engagement; what's better than that?
Student information management
With the help of an innovative school management software solution, you can manage and store all of your student data (personal information, contact details, etc.) online. As a matter of fact, you can digitize every area of school administration and make all of your school operations more efficient. Speaking of student information management, such a system works as a repository of documents and data related to your students' tenure. And, with it, you'll enjoy seamless coordination of all the related processes. More specifically, it makes light work of tasks, such as collecting, reviewing, updating, and managing student information.
Teacher information management
Likewise, teacher information management works like a charm, with an innovative school management system. To elaborate, everything you need to know and store, regarding your teaching staff, is gathered in one place; and it's easily accessible, from your browser.
Class and lesson scheduling
A digital version of the old paper-based schedule is now available online, releasing administrators, teachers, and students from the extra communication headaches. In short, that's a system that works, among other things, as a scheduling software solution, that helps admins easily create, clone, modify, and automatically share school timetables.
Tuition fee management
Students and guardians can make their payments directly from their accounts, using their favorite payment method. This way, you're able to securely, accurately, and timely collect your school's tuition fees. To get there, you've got everything you need to create, assign, and issue tuition fees to each one of your students — one by one, or to groups of students at once — making digital tuition fee management an easy and stress-free process.
Payroll management
Similarly, you may keep track of teachers' payments easily, within your system, storing the pertinent information regarding the balance between teaching hours delivered and paid hours.
Performance management
Innovative performance management is, more or less, all about managing students' performance; with the help of a software solution that helps schools leave all the related paperwork behind. More specifically, with digital gradebooks, automated grading calculations, and reusable gradebook templates, administrators and teachers can create gradebooks in seconds. And that's only part of the innovation. Furthermore, with digital assessments, notes, and comments on performance — all of them shared upon preference with students and/or guardians — schools are moving into an era where school performance data is no longer siloed.
Ready to upgrade your school management?
Notwithstanding that, what would you say about your school? Would you describe your school management as innovative or you're currently at a point where you're looking for new ways to get there? Well, if you want to run all administrative operations efficiently, making the most of available solutions, give DreamClass a try! And, of course, getting the most out of all the functionality described above will help bring your school into a new, innovative, digital era!