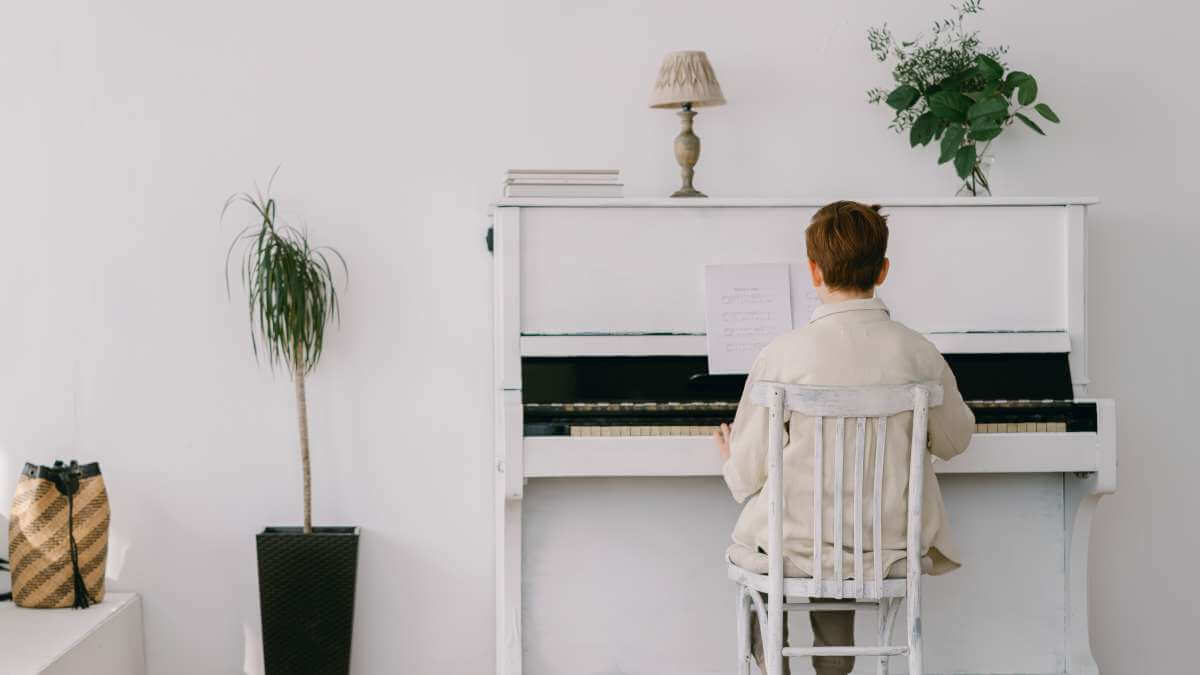 Want to simplify the way you manage your music school? Want to give your students more control over their music studies and offer them an upgraded experience that beats competition? With DreamClass, your online music school management software, you can meet both goals with success; and focus on growing your business further. Read on to find out more!  
What makes running a music school challenging?
Grouping students in classes, managing teachers' and classrooms' availability, and scheduling the respective lessons; These are all tasks you concentrate on, day in and day out. And they can get much more challenging when unpredictable changes force you to rethink what you've already struggled to prepare. 
Truth be told, running a music school is challenging, by its very nature. Why? For the simple reason that, most of the time, your school offering is way too diverse. That goes to say, you need to design a school program, scheduling multiple small classes, to cover all of your students' needs; and become — or remain — competitive. And that's because the list of the courses you offer is — or should be — long. That is, it probably includes, among other things, lessons that pertain to concert bands, choirs, individual instrument lessons, individual voice lessons and so forth. 
It goes without saying that managing all the above tasks and processes with no proper system in place can be more challenging than you thought. The paperwork entailed does not help resolve issues right away, to concentrate on the more important aspects of your music school business.
Even if you have adopted strategies and techniques to deal with music school management, step back; Get a bird's eye view of where you stand and how things evolve in your industry. It may be more helpful than you think.  
Why it's important to upgrade your music school
More and more music schools, nowadays, make a decision to upgrade the way they manage their administrative operations. And that's not only because outdated back-office systems and manual processes fail to help music schools change for the better. The challenges of running a music school become more and more striking to music schools that have not yet modernized their ways; even if students and parents ask for more. That demand is more intense as new specialized software solutions sprout up in the market. That, alone, leads to the increase of competition, making the digital transformation of all music schools and academies obligatory.
Music schools and academies that want to provide consistent and high-quality music education have no choice but to step on that train; modernize their internal operations. If you're one of them, bear in mind that this is feasible with the help of the right tool. DreamClass, our online music school management software, helps you in that direction. It offers a full list of features that make music school operations a breeze.
DreamClass: an Online Music School Management Software for your music school
With DreamClass, our online music school management software, you can make quick work of the long list of administrative tasks. What previously burdened you with extra paperwork hassles now becomes a breeze. And that holds true both for tasks required only at the beginning of each school period and tasks performed on a daily basis.
Shape (and reshape) your music school program online
You can design your music school's curriculum in minutes, creating classes and courses with the respective tuition fees in advance. Adding and removing classes and courses to serve varying student needs is as easy as ABC. This way you can modify your curriculum and add new group classes or individual instrument lessons, if needed.
Create students' and teachers' profiles, timetables and more
In the same fashion, you can easily create students' and teachers' profiles to run your music school with ease; just by adding the information you need. Once you've done so, you can enroll students to classes of their interest, assign teachers to courses and schedule the respective lessons. It's worth mentioning here that rescheduling music lessons takes only a few seconds. This way, you get to have your music school's schedule updated at all times.
Give students, teachers and guardians' access to their portals
Now, regardless of the age of the students you enroll in your music academy — be it children and/or adults — with our online music school management software, you'll be able to offer a personalized experience. To explain, both students and guardians will be able to login to their portal; there, they'll get access to information related to their music studies, such as timetables, attendance data, assignments, tuition fees etc. As a matter of fact, parents and/or students will be able to use the platform to proceed with tuition fee payments; and you'll be able to collect payments, with no further hassle. 
The same holds true for teachers, too. That goes to say, teachers will be able to login to their account and view all the information they need regarding their teaching. In particular, this includes classes they've been assigned to, timetables, payments they have received; these types of information will be at their fingertips. Not only that, but they'll also be able to contact students and parents if needed. That feature makes teacher management — be it visiting music teachers, part time musicians and/or full-time music teachers — so effective that you no longer need to worry about it. All you have to do is focus on employing music teachers who teach across multiple disciplines; and help your school grow.
The above are only a subset of the features you'll enjoy with our online music school management software. You may have a look at the complete feature set of our solution here; a synopsis of the features that match a music school' needs, would be the following:
Music school features
Student management
Class registration and class management
Class scheduling and calendar management
Attendance tracking and management
Billing and invoicing management, along with online tuition fee payments
Assessment Management
Teacher management and teachers' portals
Parent and Student portals
Revamp your music school today, from the inside out
If you're looking for ways to minimize the stress of running your music school, to focus on growing your music business further, waste no time. An online music school management software, like DreamClass, is everything you need. With it, you'll not only manage to simplify all of your administrative operations, but you'll also manage to meet your customers' standards; and make your music academy competitive.

Book a demo call today and get to know all the tricks DreamClass can do for your music school.